Deji Adeyanju Volunteers To Get Sowore Out Of DSS Custody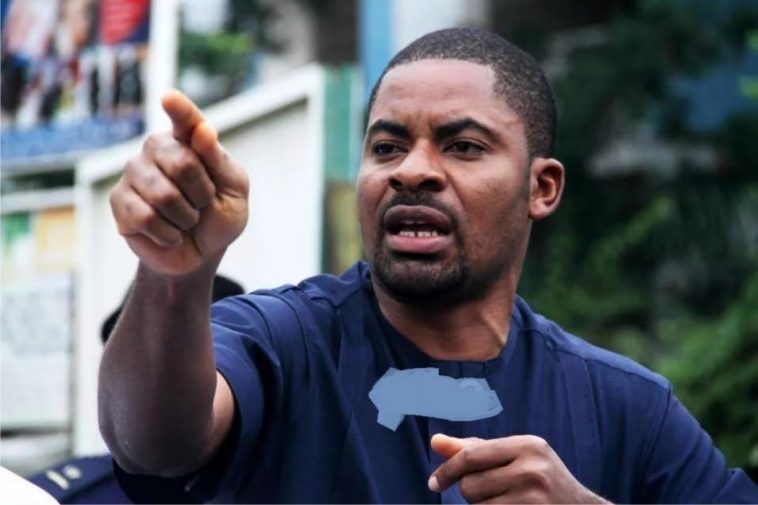 A former member of the Peoples Democratic Party (PDP) Deji Adeyanju has volunteered to pick up the convener of the #RevolutionNow protest, Omoyele Sowore, from the Department of State Services (DSS).
Naija News had reported that the DSS Public Relations officer, Peter Afunanya, in a statement on Friday confirmed that the agency received a court order asking it to release Sowore.
He said no individual have come to take delivery of Omoyele Sowore.
Afunanya also stated that the court has been made aware of the situation.
"The DSS wishes to confirm that it has received the court order for the release of Omoyele Sowore.
"It is important that the public notes that since the receipt of the Order, no person has turned up at the DSS to take delivery of him.
"This becomes imperative for reasons of accountability.
"However, the Court has been properly briefed on this development and the steps being taken to ensure compliance with its order.
"The Service, under the leadership of Yusuf Magaji Bichi (fwc), as the Director-General, is not a lawless organization and will never obstruct justice or disobey Court Orders," he said.
Reacting in a post on Twitter, Deji Adeyanju announced that he would be at the DSS headquarters at 10 am, today, to pick Sowore.
Adeyanju wrote: "The DSS in a press release just said they have not released Sowore because nobody has come forward to receive him.
"I, Comrade Deji Adeyanju, hereby volunteer to take Sowore. I will be at the DSS headquarters in the morning by 10 am."
Source: Naija News