EPL: Why I Left Chelsea For Arsenal – David Luiz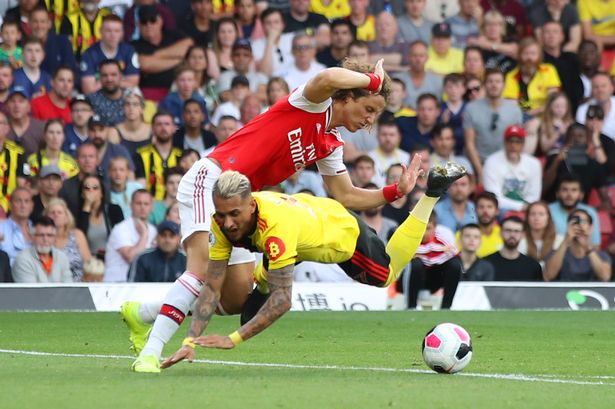 Arsenal defender David Luiz has disclosed that he left Chelsea after 'honest' talks with the Blues new manager Frank Lampard.
The former PSG defender left Stamford Bridge for the Emirates following the appointment of Chelsea legend, Lampard.
David Luiz told the Telegraph that he decided to leave Chelsea before London rivals, Arsenal showed interest in signing him.
"I decided to leave Chelsea before there was contact with Arsenal," he said.
"People do not know that but I decided early to leave Chelsea. After that I had contact with Arsenal and I took a decision which everybody knows was not easy.
"Me and Lampard, we had honest conversations. Man to man, me and him. His ideas of football were different to mine. We just agreed: 'OK, we move on'. In an honest way, in a mature way.
"We played together, we won together. We won the Champions League, the Europa League, everything together. It was done in a mature way."