Ruiz vs Joshua: Again, Deontay Wilder Predicts Winner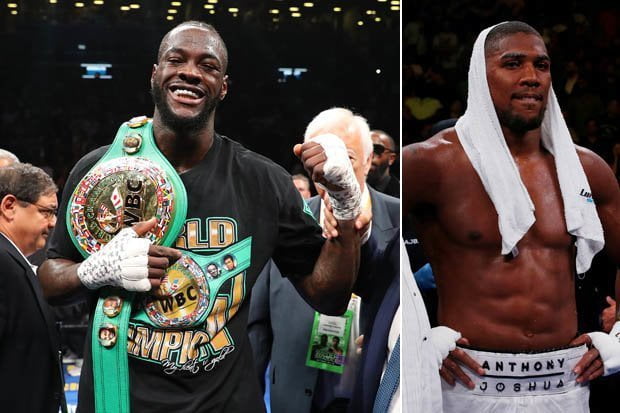 American boxer Deontay Wilder has said WBA, IBF and WBO champion, Andy Ruiz Jr can defeat heavyweight boxer Anthony Joshua.
Naija News reports that Ruiz and Joshua are set for a rematch in Saudi Arabia on December 7th.
Recall that the Mexican-America had defeated the Nigerian-Briton earlier this year in the United States.
Speaking to Sky Sports, Wilder said Andy Ruiz Jr has a champion's mindset, a tool that would help him defeat Anthony Joshua.
According to him, the Mexican has all the confidence needed to win the rematch.
He said Joshua was not a good boxer, hence his defeat was inevitable.
Deontay Wilder said: "I don't think he (Ruiz) is one to dwell after obtaining a little taste of success. This is just the beginning, especially when you become a champion.
"You've got to stay hungry. My man Marvin Hagler said you can't get out of bed in silk pyjamas, but with the win, it was a big boost, and he has the Mexican people around him.
"The Ruiz Jr fight is even huger.
"Whoever wins is going to be a big fight.
"But the biggest fight is me and Ruiz Jr because of his Hispanic background, and he's American, so he has both sides.
"Becoming the first Mexican heavyweight champion is huge because they've never had that before. A lot of people who weren't alert on him, they are now.
"It's bigger than what Joshua could ever be."