Osun: Campaign Organization Denies Tinubu 2023 Campaign Banner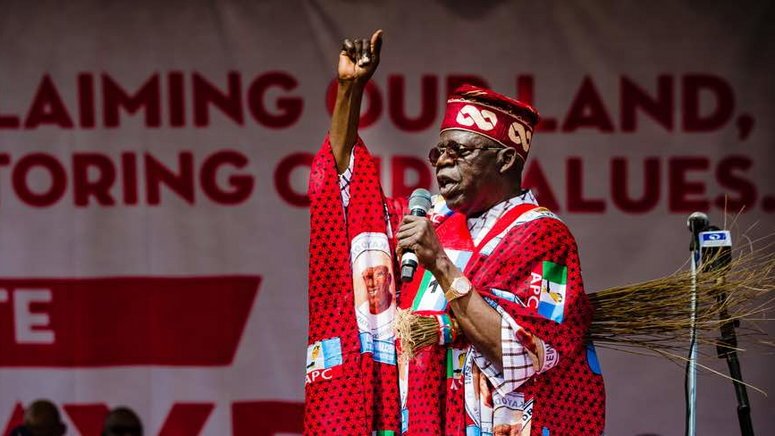 The Najeem Salaam Governorship Campaign Organisation, on Monday, denied the report making rounds that there is a campaign outfit working for the Presidential ambition of the National Leader of the All Progressives Congress, Bola Tinubu.
Although the banner of the former Governor of Lagos State, Tinubu, could be sported on the wall of the ex-speaker of the Osun State House of Assembly's campaign office, the Director-General of Salaam Governorship Campaign Organisation, Bayo Oyekanmi, noted that he is not aware of the banner.
A large banner with the inscription, 'Tinubu 2023 is Non-Negotiable (TNN 2023), Osun State Secretariat,' had been spotted in front of the office on Gbongan-Osogbo Road.
Oyekanmi while reacting to the banner said, "We are unaware of the campaign for 2023."
A further report has it that one Olayanju Kolapo from Ejigbo is the president of the organisation that owned the banner.
It was also revealed that the organization has members across the state who are working towards the realisation of Tinubu's 2023 ambition.
The Osun President of Tinubu 2023 is Non-Negotiable, Olayanju Kolapo, while speaking on the development noted that the organisation was is a political party, but was instead a political movement.
He said, "It is just a movement and we are working towards making former Lagos State Governor, Asiwaju Tinubu president by 2023."
Source: Naija News