APC Speaks On Gov. Akeredolu Sponsoring Yahaya Bello's Reelection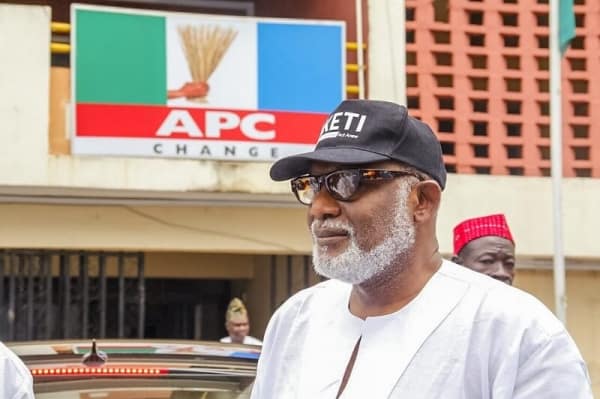 The Ondo State chapter of the All Progressives Congress has denied the claims by the Peoples Democratic Party, that it is sponsoring the governorship ambition of Governor, Yahaya Bello of Kogi State.
The opposition party had accused the Ondo state chapter of APC of planning to fund the re-election bid of Governor Bello.
APC in a statement through its spokesperson, Alex Kalejaiye, described the allegation as a mischievous claim.
The statement said, "For the records, the state chapter plans to set up a committee that has a clear assignment: To boost the morale of our party members in Kogi State.
"It is ridiculous for any individual or a political party, especially one that has national colouration, to allege that Ondo State chapter would build a war chest for an election holding in Kogi State, or anywhere else for that matter."
The party stated that it is against financial recklessness which has resulted in maximising benefits of levies and taxes for the welfare of the people.
"A government that dwells in the realm of frivolity would not contemplate the on-going transformation and industrialization in Ore.
The party accused Governor Seyi Makinde of Oyo State of promising to support the PDP in Ondo, APC describes it as normal political arrogance.
Download NAIJA NEWS app: