Xenophobia: FG Fixes Date To Evacuate 319 From South Africa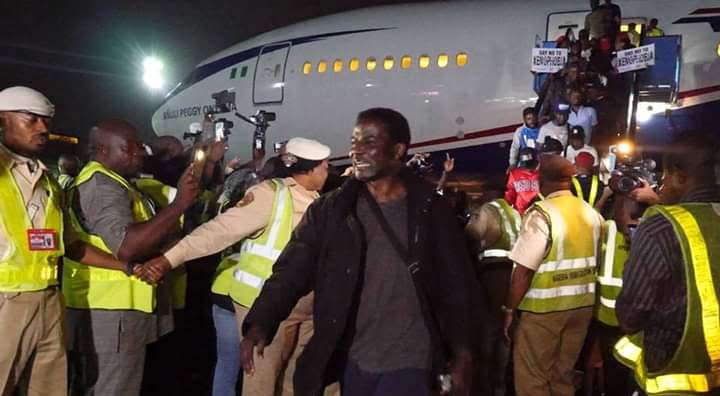 The President Muhammadu Buhari-led federal government will on Tuesday evacuate 319 Nigerians from South Africa.
It was gathered that this latest evacuation would be tidier than the previous one which was done last Wednesday.
Naija News recalls that the federal government, through the assistance of Air Peace aircraft, evacuated 187 Nigerians from South Africa following xenophobic attacks by its citizens on Africans.
However, the evacuation was not without hitches, as South African authorities insisted that some of the evacuated Nigerians did not have travel documents.
Speaking to The Punch on Sunday, Abike Dabiri-Erewa, the Chairman of the Nigerians in Diaspora Commission, stated that the list of passengers for evacuation is currently being updated.
According to the Dabiri-Erewa, immigration issues would be addressed to ensure smooth evacuation of Nigerians from South Africa.
"We are still looking at 319. We have 319 registered for the next flight, but the list is still being updated.
"For the flight, we are looking at Tuesday or Wednesday so that proper documentation would be done.
"We don't want a situation where the plane will return half-empty with few passengers," she said.