'Police Boss' Flogs Woman To Coma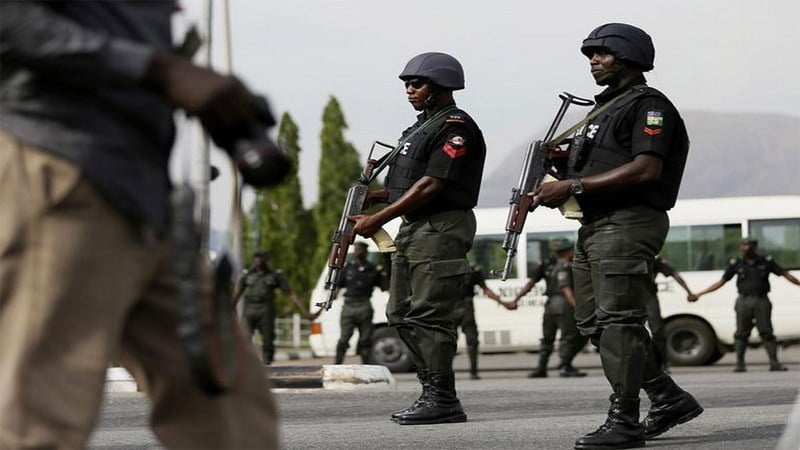 An aged grandmother identified simply as Mrs Bisi Ogedegbe, was on Tuesday, allegedly flogged to coma by a Divisional Police Officer (DPO) in Edo state.
Naija News understands that Mrs. Ogedegbe has been lying unconscious in a hospital in Edo state after she was brutally beaten by the police officer.
In a report obtained by Naija News, the DPO of a Police unit in the state had received Mrs. Ogedegbe in his station to settle a dispute but matters, however, took a new turn when the DPO reportedly used his discretion, untied his belt from his waist and used it against the aged woman.
Although, efforts to get the angle of the Police in the state as to what transpired proved abortive, however, the son Mrs Ogedegbe while giving an account of the report said in a statement that reads as thus; "My mom is critically unconscious in the hospital after the DPO of a police station in Benin flogged her with his belt.
It all started when my younger sister was driving through the police station this morning and some policemen stopped her and asked for the documents of the car which she presented to them. 
After seeing the documents they told her they would seize it till her husband comes to the station because he is wanted. They took her to their station at Ugbor and detained her and her 1-year-old son. 
She immediately called my mom who went there to solicit for her. My mom demanded to know what she had done and the officers directed her to the DPO's office. 
When she got there, she started to beg the man to let her go that she did nothing wrong. The DPO insisted that he won't talk to her and she was still begging when he pulled his belt and floged her till she fell on the floor and started crying for help.
Now she has been rushed to hospital by the same DPO who assaulted her. Two different hospital rejected her until the 3rd one, Samomen's Medical Centre, admitted her and place her on drips.
You can see the belt he used to flog her on the table. My younger sister was detained behind bars for even making the videos of my mom. This is the DPO who did all this. We are trying to get justice. She has now been transferred to the police clinic in Benin."