Falana Roasts FG Over El-Zakzaky, Wife's Treatment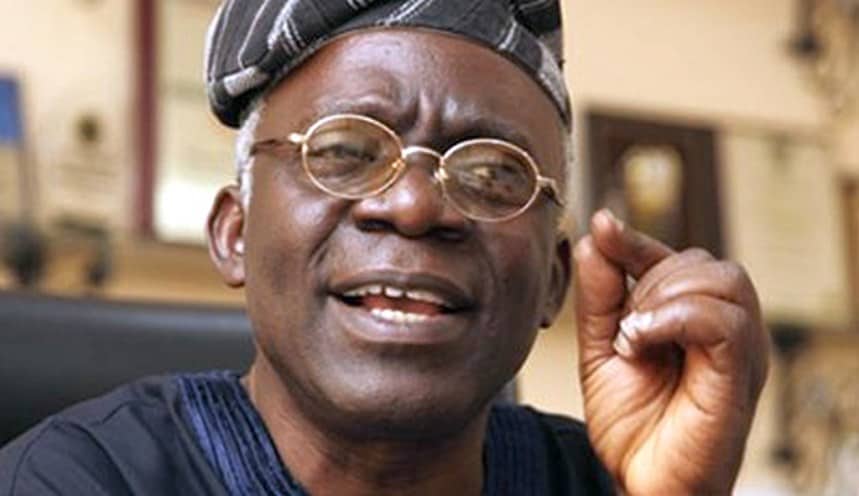 The lawyer to Sheikh Ibraheem El-Zakzaky and his wife, Zeenat, Femi Falana, has charged the federal government to provide alternative and adequate treatment for the leader of the Islamic Movement of Nigeria (IMN).
Naija News had reported that the embattled Shiites leader and his wife, Zeenat, returned to Nigeria from India on Friday.
Recall that the couple flew five days ago to India for medical treatment after being detained by the Nigerian security agency since 2015.
However, El-Zakzay on getting to India stated that he isn't pleased with the medical system while expressing anger over the fact that he was not been treated by the doctors that had been booked for him from Nigeria.
Speaking on the issue, Falana stated that he would file a fresh application for El-Zakzaky and his wife to be re-flown abroad for treatment if.
He said it is "disturbing that the planned medical treatment of Sheikh Ibraheem El-Zakzaky and his wife in India was aborted and that they have since returned to Nigeria.
"However, in view of their critical health conditions, the El-Zakzakys and the Federal Government should urgently reach an understanding to facilitate their medical treatment in Nigeria.
"In other words, since the Federal Government is apparently not prepared to allow the couple to seek medical treatment abroad for fear that they may seek political asylum, the authorities should provide adequate medical equipment for their treatment in Nigeria without any further delay."
"Nigeria has become a laughing stock to the extent that her leaders and citizens (who have the financial wherewithal) have to travel abroad for medical treatment".
"For goodness sake in what way was the Indian Government offended by the insistence of the El-Zakzakys to be treated by doctors of their choice?" Falana asked.