Eid el-Kabir: Buhari Reveals Only Thing Uniting Nigeria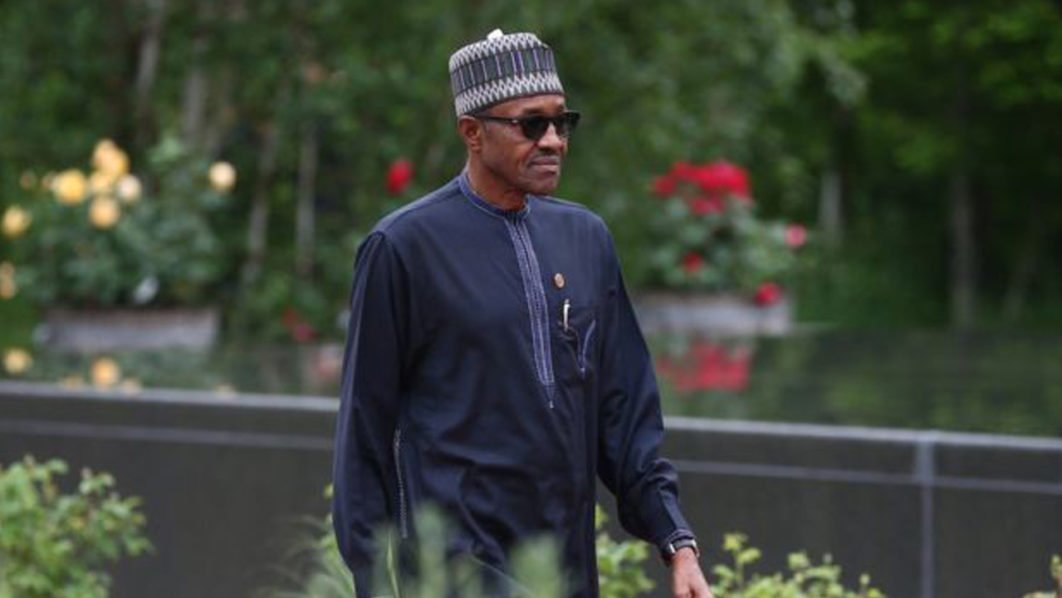 President Muhammadu Buhari has revealed that the only bodies uniting Nigeria Nigeria are the National Youth Service Corps, the Armed Forces and the Nigeria Police.
The president made this known while receiving corps members at his Daura country home on Sunday.
He received the corps members in the company with the visiting President of the Republic of Guinea, Alpha Conde.
Buhari urged corps members to re-dedicate themselves to uniting Nigeria.
"From Lagos, Port Harcourt and other parts of the country, you are at the end of the country. This posting will make you know this place, Daura, and you can disabuse the minds of those who are not educated about the other side of the country.
"It is only the NYSC that is merging (uniting) us together and of course, the police and soldiers," a statement by his Senior Special Assistant on Media and Publicity, Mr Garba Shehu, quoted the President as telling the NYSC members.
Buhari urged corps members to guard the scheme jealously and to see the unity of Nigeria a priority.
"The President said they should always emphasise the common values of peaceful co-existence, kindness and hospitality that cut across all cultures and religions in Nigeria.
"President Buhari said the entire nation depends on past and serving youth corps members to bridge the country, since they have the first-hand experience of living with different ethnic groups in various parts of the country, studying their cultures and traditions, and enjoying hospitality, which underpins every community in Nigeria," the Presidency added.
Also speaking, the President of Guinea said the diversity of Nigeria remains its greatest strength.
He urged the youth corps members to always see themselves first as Nigerians, before identifying with their ethnic background.
"First, you are Nigerians before you are from any other part of the country.
"So promote the unity of the country regardless of your tribes," he added.
Speaking on behalf of the corps members, the Chief Liaison Officer of NYSC in Daura, Aliyu  Abdullahi, said it was a privilege to serve in the hometown of the President, and also meet with him and the Eid el-Kabir special guest, President Conde.
Abdullahi commended President Buhari for the efforts to restore peace, security and unity in the country, assuring him of the prayers and support of the corps members.