Mob Kills Policeman For Shooting Pregnant Woman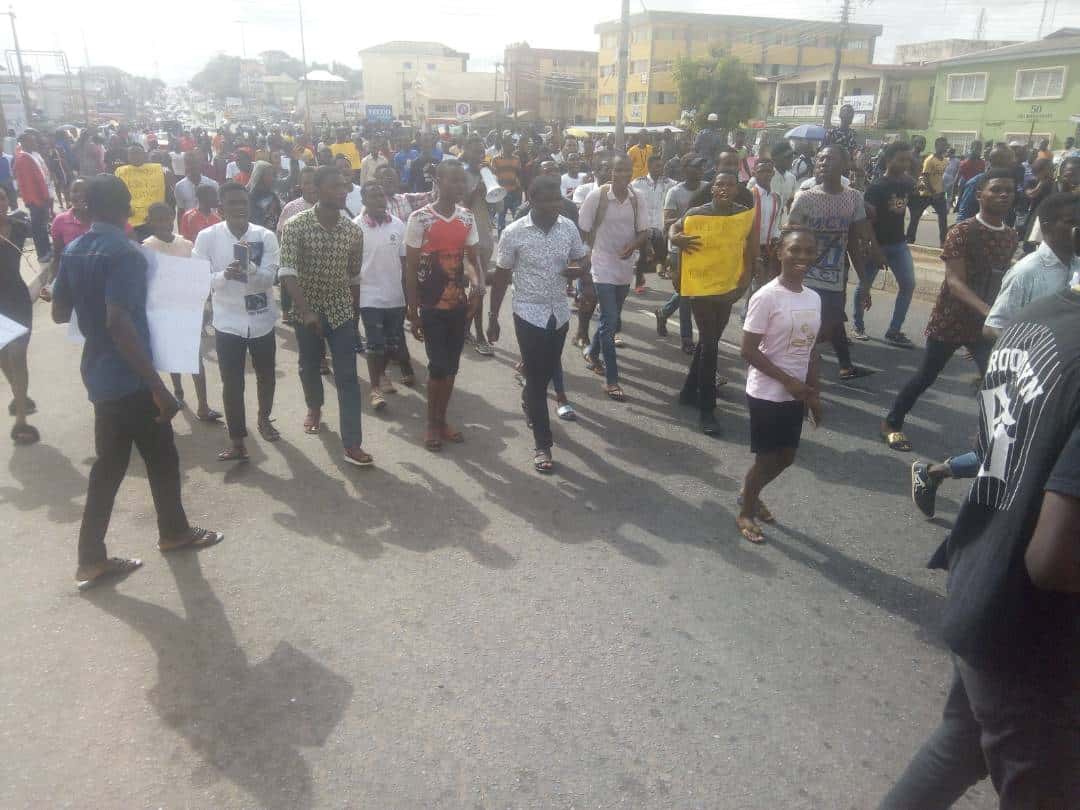 An angry mob on Saturday killed a policeman and injured two others after they (Police) allegedly shot dead a tailor.
Naija News reports that some operatives of the Special Anti-Kidnapping Squad gunned down the shop owner, identified as Biliki, in the Ijegun area of Lagos during an operation to apprehend alleged kidnappers.
The operatives reportedly opened fire on the suspect and one of the bullets hit Biliki, who was in her shop.
She was said to have been rushed to the hospital but died shortly after she was taken to the clinic.
It was gathered that angry youths in the area had blocked the road to the Oba's palace, while anti-riot policemen have been drafted there to restore normalcy.
"The road in front of the king's palace is impassable at the moment. Vehicular movements have been diverted into a nearby street to access Ijegun bus stop.
"The information I gathered is that the policemen from Area M fired gunshots while chasing suspected criminal and the bullet killed a woman. Youths in the area killed him and injured his colleagues. One of them managed to crawl to the Oba's palace," said a resident.
Confirming the incident, the Lagos State Police Public Relations Officer, Bala Elkana, clarified that the officers involved were Anti-Kidnapping operatives and not men of the Special Anti-Robbery Squad as widely reported.
He added that there was still tension in the area as a police team had been deployed in the area to restore sanity.
He said, "They were Anti-Kidnap, not SARS operatives. We don't have the details of what happened for now. But the mob has killed one policeman and injured two. The area is still tense. But we are handling it."