Iwobi – I Might Have To Leave Arsenal If They Sign Zaha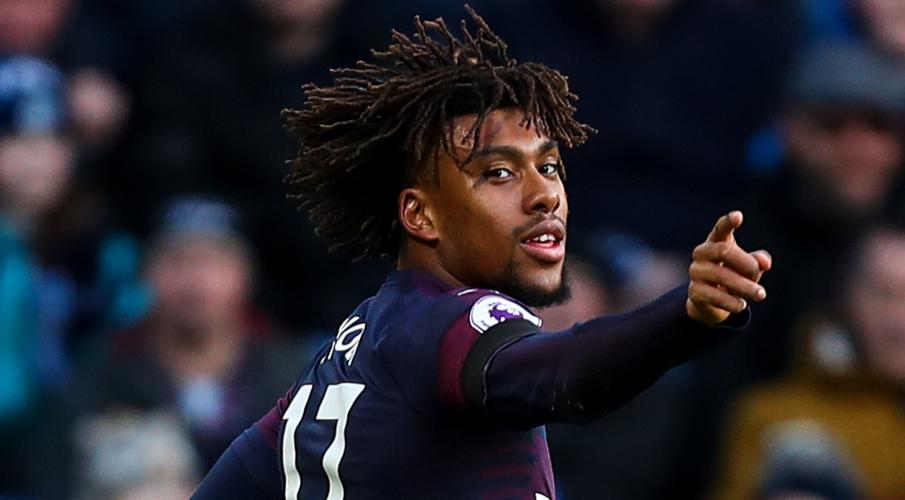 Arsenal forward, Alex Iwobi has recently stated that he may have to reconsider his place in North London if Arsenal should sign Wilfred Zaha, the Crystal Palace winger.
As part of its summer move, Arsenal FC has been in the spotlight for showing interest in the Crystal Palace star, although Roy Hodgson has said the club has not been able to meet up Crystal Palace's evaluation requirements.
Now, it has been on the news lately that The Gunners have made a EUR40 million bid for the 26-year-old Palace winger which was turned down. It is reported that Crystal Palace has requested a near EUR80 million transfer fee for the Ivorian star.
This move has prompted Alex Iwobi to review his stance on the North London side, as Wilfred Zaha's present would drastically reduce his playtime on the field.
The 23-year-old can be quoted from a The Sun interview as saying, "I'm not one to chicken out……I have had it all over the years, being told I'm not good enough." He went to state that Zaha's Arsenal debut would heavily thump on his career, and joy is to play football and not sit in the sidelines.
The Nigerian born star finished off by saying, "If it comes to that I would have no choice but to leave. But I would always put up a fight to play — that is what I have done all my life…….We have big stars already, so by adding another one I'll just have to prove I can do better than them."
Zaha's Arsenal move will be a huge lift to the Arsenal squad come next season. Arsenal made a fairly impressive outing in the last 2018/2019 season with 19 wins, 6 draws and 13 losses, finishing 6th behind Chelsea and Liverpool.
For the much who look forward to the coming 2019/2020 season, good news has just come your way with Betway lucky numbers. Betway is a new service recently launched by the betway betting platform. With Betway, you get to bet on the outcomes of a wide range of global markets.
This service is different from conventional draws where you are limited to only picking the numbers that will appear in the draw. In the case of lucky numbers, you not only have an unlimited pick of numbers in a draw, but you are allowed to bet on the outcome of the draw based on a wide market range on display.
Go over to the Betway service and start placing those bets.