Herdsmen: 5 Million Soldiers Ready To Defend Yorubaland – Fani-Kayode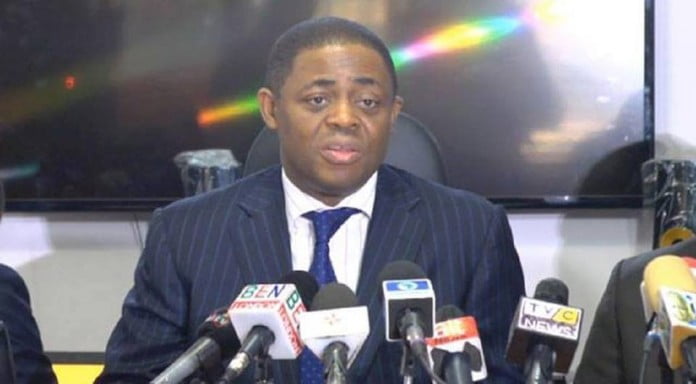 Former Minister of Aviation Femi Fani-Kayode has stated that the Aare Ona Kakanfo of Yorubaland, Iba Gani Adams, has 5 million footsoldiers at his disposal to defend Yorubaland from herdsmen attack.
Gani Adams had called on President Muhammadu Buhari to restructure Nigeria for peace to reign.
The Aare Ona Kakanfo was reported to have stated that he could call up to 1 million Yoruba footsoldiers to defend the Southwest region from killer herdsmen.
Reacting in a post on his Twitter page, Fani-Kayode stated that over 5 million footsoldiers are ready to defend Yorubaland.
Fani-Kayode wrote: "When Gani said he could call up 1 million Yoruba footsoldiers he was not giving you the full picture.
"The truth is that the Aare Ona Kakanfo can call up to, not 1 million, but at least 5 million to defend the Yoruba within a matter of days.
"Our detractors must be guided and wise."