Apostle Suleman Warns Ladies, Reveals Trait Of Spiritual Husbands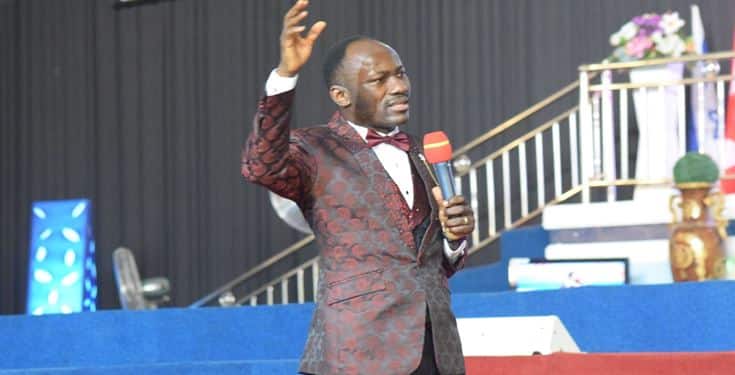 General Overseer, Omega Fire Ministries, Apostle Johnson Suleman has warned women against heeding to voice telling them to challenge their husband.
Naija News reports that the clergyman revealed that such is only coming from a spiritual husband.
The Apostle made this known in his Tweet where he maintained that the result of challenging one's husband can mean losing one's home.
He stated the spiritual husband won't be there for the lady when she finds herself facing such consequence.
Apostle Suleman tweeted as thus; "Any voice telling you to challenge your husband is the voice of a spiritual husband..when you lose your home, spiritual husband won't get you an apartment.."
However, his tweet triggered reactions as some Twitter users pointed out that women do not longer need spiritual husband to get them an apartment because these ladies can now afford it.
In response to the attack by Twitter users, the clergyman backpedalled to state that he was only joking with the tweet.
"I threw a joke about not challenging your husband/spirit husband. see females reacting..I don't joke with my wife..I pamper her and she honours me..what happened to sense of humor here?see reactions like iran/Iraq crisis.," he said.
Source: Naija News