Nigerian Army Holds Peace Meeting With Tiv And Jukun Community Leaders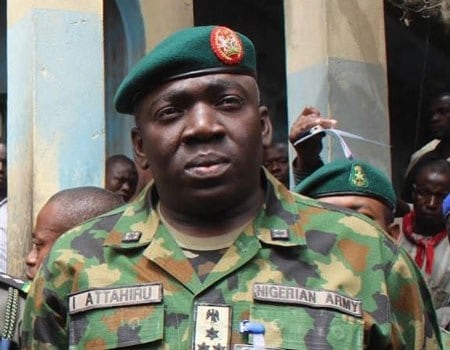 Nigerian Army has organised a peace accord between the warring Tiv and Jukun people of Taraba and the Benue States as part of its non-kinetic action.
The peace meeting which held in Rufinkada village, Wukari Local Government Area of Taraba State on Monday had stakeholders drawn from the two ethnic groups such as political leaders, traditional rulers, opinion leaders and youths among others in attendance.
Force Commander of the OPWS, Maj. Gen. Adeyemi Yekini said the peace meeting was to address the incessant crisis between the Tiv and Jukun in the two states.
"The purpose of the meeting was to work out a peace deal between the two warring parties as our non-kinetic action. There are two dimensions to the crisis which is between Jukun and Tiv in Benue and then between Jukun and Tiv in Taraba."
Yekini who stressed the need for both ethnic groups to embrace peace said opportunities were given to leaders of both tribes to speak out their minds with a view to finding a lasting solution to the perennial crisis.
At the end of the deliberations, both ethnic groups agreed to embrace peace and also agreed on the immediate reopening of the Gbeji-Kente-Wukari road which had remained closed since the beginning of the crisis in April.
Source: Naija News