Obasa re-elected Lagos House of Assembly Speaker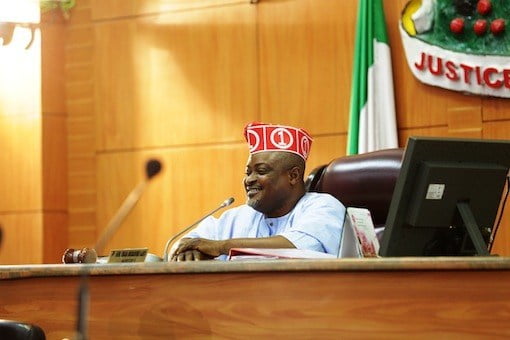 Hon. Mudashiru Obasa on Friday re-emerged as the Speaker of the 9th House of Assembly of Lagos state.
Naija News reports that Obasa emerged as winner after a consensus agreement by the lawmakers.
The nomination for him to be re-elected as Speaker was moved by a member representing Lagos Mainland Constituency II, Moshood Oshun and it was seconded by the member representing Agege Constituency II, Yinka Ogundimu.
Source: Naija News