15 Great Fact About The Late Wife Of 11th Elected President Of Nigeria , Kudirat Abiola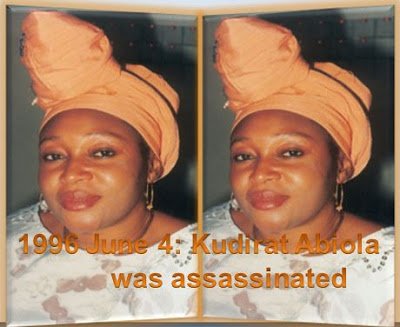 Kudirat Abiola, The late wife of 11th elected President of Nigeria, late Chief Moshood Abiola was perceived from several perspectives by several Nigerian.
Niaja news, however, recalls that twenty-three years ago, this great woman was allegedly killed by the aide to the ex-head of state,  Major Hamza Al-Mustapha.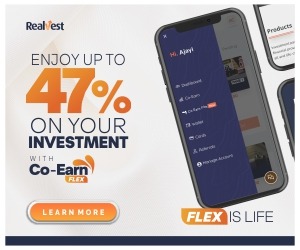 Meanwhile, here are some verified facts about, Kudirat Abiola.
1. She was born in 1951 in Zaria in Nigeria.
2. She attended Muslim Girls High School, Ijebu Ode.
3.  She got married to Chief Abiola at age 21.
4.  Alhaja Kudirat Abiola was the second and senior wife of her husband.
5. Her children with her husband were Yusau Olalekan, Hafsat, Olaronke, Abdul Muman, Hadi, Moriam and Khafila.
6. Her husband had over sixty other children.
7. Her husband was believed to have been the winning candidate in June 12, 1993, Nigerian elections and he was arrested shortly after the polls.
8. According to accounts her murder was ordered and carried out by six men.
9. Kudirat took leadership of the struggle, not because of any ambition to be First Lady, as some people had also wrongly insinuated, but primarily to save her husband from being killed in detention by Abacha
10. Kudirat Abiola was assassinated whilst her husband, Moshood Abiola was being detained by the Nigerian Government
11. She died in her car as a result of injuries sustained from machine gun fire. Her driver also died.
12. Her personal assistant who was later accused of being involved with her assassins was in the car but was not hurt.
13. In 1994, when the struggle got to a head, Kudirat was actively involved in sustaining the oil workers strike, which succeeded in crippling the nation's economy and weakened the military government.
14. Kudirat was subjected to harassment. She had frictions with courts over her stance before her eventual release on bail. Despite the harassment, she continued her campaign. She and the late Chief Alfred Rewane funded the pro-democracy activities, which unsettled the military.
15. Kudirat knew that she was operating in an atmosphere of danger. She was planning to process her visa to leave the shores of Nigeria before she was killed. Few days to the third anniversary of the June 12 election, she was shot dead by assassins.
16. At the time of her death an anti-military rule "Radio Democracy" had just been created and it was based in Norway. It was backed by the American, British, Swedish, Danish and Norwegian governments to help end military dictatorship in Nigeria.
17. The Radio station's name was changed to Radio Kudirat. In 1998 a street corner in New York was renamed Kudirat Abiola Corner, despite protests by the Nigerian Government.
Source: Naija News