Biafra: What Nnamdi Kanu Told 'Biafrans' Today Ahead Sit-At-Home (Audio)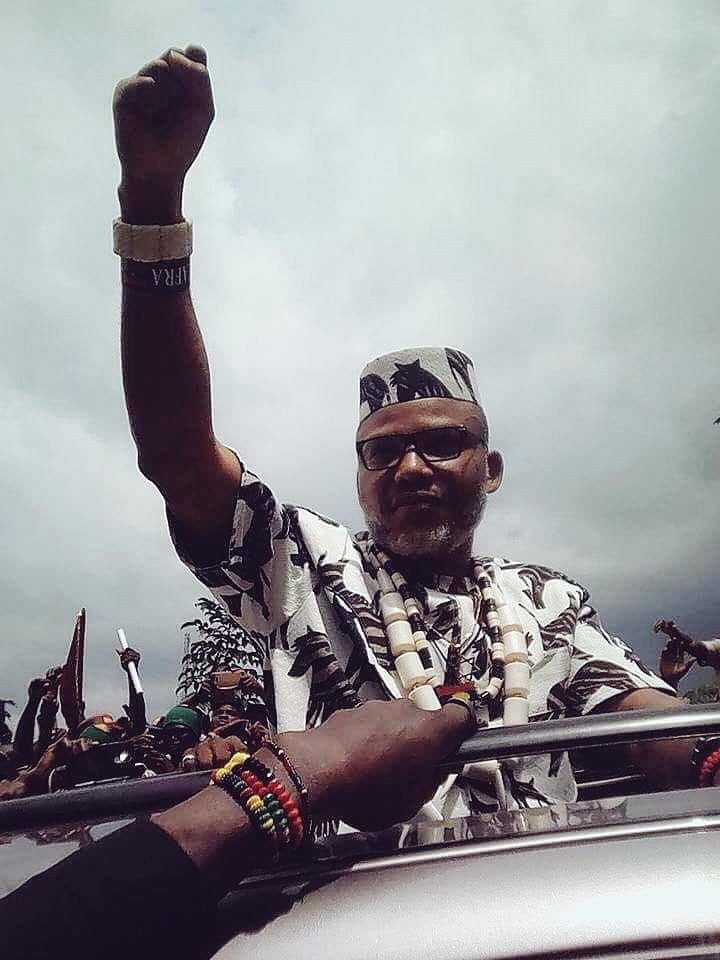 The leader of the Indigenous People of Biafra (IPOB), Nnamdi Kanu, delivered a live broadcast today in Atlanta Georgia, the United States, where he would be observing the "Biafra Remembrance Day".
Kanu delivered the broadcast at exactly 6 am Nigerian time, where he instructed pro-Biafra activists on what to do ahead of the sit-at-home today.
Naija News had reported earlier that IPOB declared May 30 as sit-at-home day throughout the Southeast referred to as "Biafraland" by pro-Biafra activists and Nigeria in remembrance of its fallen heroes and heroines.
Ahead of the sit-at-home today, Kanu addressed Biafrans where he reminded them that today is a "day of serious thinking and reasoning."
The IPOB leader said: "Today is a day of serious thinking and reasoning on the part of our people and the day the entire Biafraland is locked down, markets are not opened, no schools, no offices are opened, no banks, nothing.
"Everywhere is at a complete standstill and total, shut down," Kanu said in his 6 am broadcast which was monitored by Naija News.
Listen to the full broadcast: HERE
Meanwhile, this online news platform recalls that 3 years ago a  number of deaths were recorded during the "Biafra Remembrance Day" which took place on May 30, 2016, following a clash between security agents and IPOB members.
The attack in its wake left at least 150 peaceful pro-Biafra protesters in the south-east of the country dead.
They were killed by the Nigerian security forces, led by the military in Onitsha, Anambra State, southeast Nigeria.
During that attack, several pro-Biafra activists and supporters sustained injuries, and scores arrested in less than 48 hours to the event to mark Biafra Remembrance Day, a situation which an activist, Patrick Korie, condemned in strong terms.