Latest Football Transfer News And Rumours For Saturday, 25th May, 2019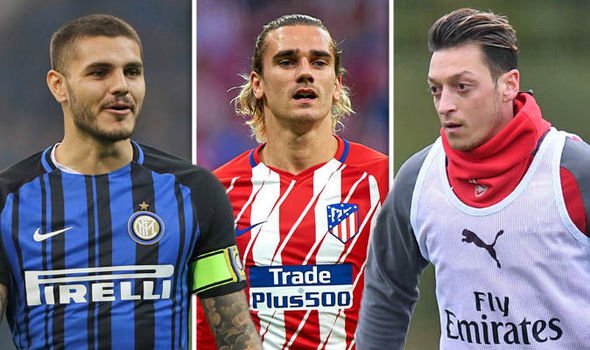 Clubs and teams across and beyond Europe have started business as the summer transfer window gets fully underway.
The transfer season is usually a time of departure and arrivals for players, coaches as well as other team officials.
Naija News presents to you a compilation of the latest rumours and confirmed transfer gist.
Ramos Considering Man Utd, PSG Move
Real Madrid captain Sergio Ramos is reportedly considering leaving the Uefa champions league holders this summer.
Ramos could be looking for new challenges, having spent 14 years at the Spanish capital, with Manchester United and Paris Saint-Germain reportedly interested.
And according to Marca, after a tumultuous season, this might be the perfect time for the 33-year-old to move on to pastures new.
Real Madrid May Face Difficulties Getting Rid Of Unwanted Stars
Real Madrid may face difficulties getting rid of many players who are reluctant to leave this summer.
Keylor Navas, Dani Ceballos and Marcos Llorente have all been linked to moves away from the Bernabeu, while Gareth Bale seems to be on the way out.
Bale has expressed his willingness to see out the remainder of his contract if Real can't move him on, and Jesus Vallejo, Sergio Reguilon and Mariano Diaz all face uncertain futures.
But according to Diario Sport, Los Blancos will face a logjam as many of these players have no intention of leaving.
Napoli Approach Liverpool For Nathaniel Clyne
Napoli have reportedly made an approach to sign Liverpool defender Nathaniel Clyne.
Carlo Ancelotti's side are weighing up a 15m move for the right-back – who has been on loan at Bournemouth since January.
According to Goal, Napoli are in the market for a right-back, having already been linked with a move for Tottenham's Kieran Trippier.
Mourinho's Price Puts Juventus Off
Jose Mourinho will not be heading to Juventus, according to Sky Sports.
The former Manchester United manager has been linked with the soon-to-be-vacant post in recent weeks but it is understood that Mourinho is not in the running for the job.
Mourinho is said to be out of the price range that Juventus have set for their new boss.