Okorocha's Kinsmen Calls Him Out For Allegedly Neglecting Them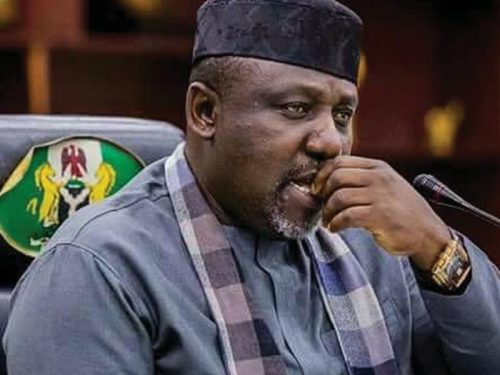 The outgoing Governor of Imo State, Rochas Okorocha, has been called out by his kinsmen in Ideato South Local Government Council for allegedly neglecting them since assuming office in 2011.
A community leader, Tony Mbaegbu, while speaking at a press conference in Owerri on Tuesday, stated that the people of Ideato South lacked social amenities such as good road, potable water, electricity, and other infrastructure.
Mbaegbu accused the Imo State Governor of being unfair to the people of the area.
"While it is true that you are our son and brother, it is instructive that we make it abundantly clear to you that you dealt so treacherously with us, such that you kept the entire Ideato South in perpetual darkness."
"No electricity in the entire local government for your eight years tenure, which is rounding off in few days."
"A trip to Ideato South from all angles of the state is usually a tale of ruination, trepidation and outright neglect, with the exception of your last-minute fire brigade approach to road construction within your immediate community of Ogboko. Hence, virtually all the major entrances leading to Ideato North/South are in decay."
"Therefore, we plead that you do not break the bridge or unduly create enmity between our local government and the incoming administration such that it will become difficult for us to establish the needed good working relationship for the benefits of our neglected communities, even when we have you as our brother and governor of the state for eight years with little or nothing to show for it."