Biafra: Asari Dokubo Reveals What Will Make Him Kill Nnamdi Kanu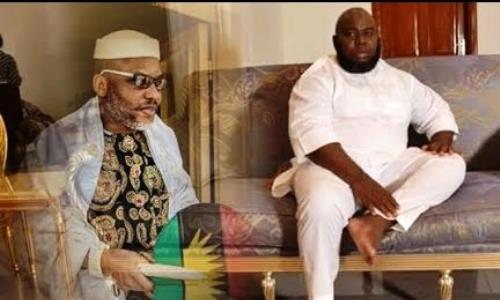 The ex-Niger Delta militant leader, Asari Dokobo, has revealed that he will kill the leader of the Indigenous People of Biafra, Nnamdi Kanu, if he dares to attack him.
Dokubo, while speaking stated that the struggle for the actualization of IPOB has been compromised by Kanu.
In a video that was released on Facebook, he questioned the IPOB leader for running away from the Nigerian government than facing it squarely.
He also called out Kanu for allegedly killing Prophet Anthony Nwoko, he stated that he has not killed anyone before even as a Muslim.
"Our fellow Biafrans, in this period of darkness, a few people have decided to thrash our struggle in the blood of our own people. So that they will become Supreme leaders, saviours and messiahs."
"We didn't see the red flag, the signals were always there but some people saw it before us."
"But because we believed that Biafra must be achieved with any means possible, we did not see these dangerous signals early enough."
While speaking for the agitation for Biafra he stated that it is wrong for the Biafran struggle to be turned into blooshed.
He warned that he would not hesitate to kill Nnamdi Kanu if he dares him, saying, "I'll smoke you out. I'm not boasting."
"I' ll smoke you out from every hole, every corner. They know me"
"If one idiot threatens to attack me and makes good his words to attack me, I'll kill him."