Nigerians Roast Naira Marley Over 'Yahoo Boys' Statement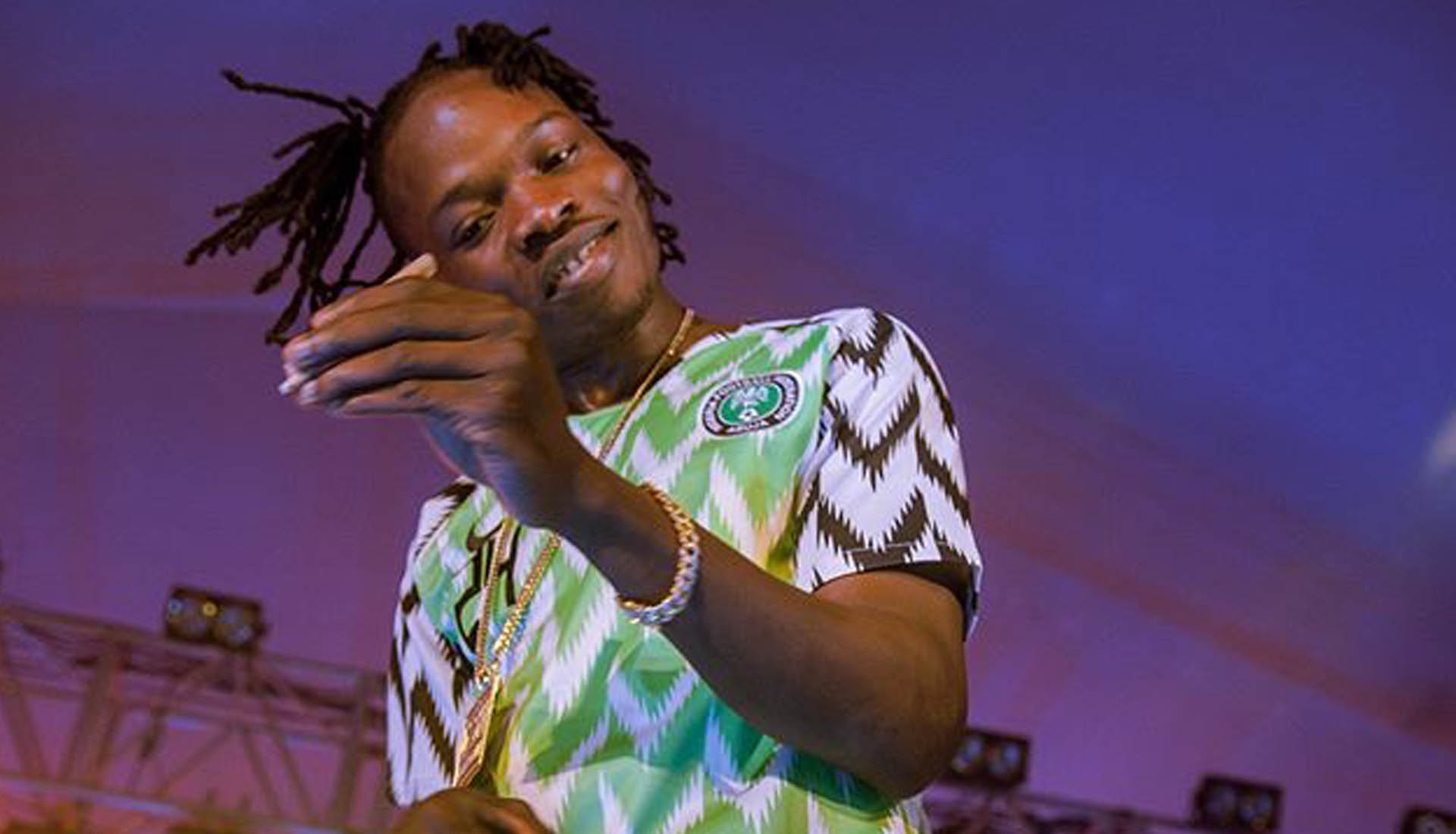 Nigerian singer, Azeez Fashola, better known as Naira Marley, is at the receiving end of a social media backlash over a comment he made on internet fraud with respect to slavery.
Naija News had reported earlier that Naira Marley, said internet fraudsters (Yahoo boys) are crucial to the circulation of money in the Nigerian economy.
This online news platform understands that Naira Marley made this comment during an Instagram live session on Tuesday.
During the session, Naira Marley urged Nigerians to pray for internet fraudsters (Yahoo boys) "as they are crucial to the circulation of money in the economy."
"All you guys, all the money in your pockets, all the money you spend, you think it's the government that is making the money go round? You better sit down and pray for yahoo boys. If dem stop yahoo, the money would not pass you guys," he said.
"The money will go like this, from Obasanjo to Tinubu, from Tinubu to Mr Japa, you think me I need Yahoo? I make money from my music," the 'Japa' crooner said.
Apparently displeased with the statement, Nigerians took to the micro-blogging site, Twitter to berate the singer.
Naija News captured some of the reactions below..
https://twitter.com/DrOlufunmilayo/status/1120746132362158083
On this Naira Marley and his stupid comments on Yahoo Yahoo, you have to understand he's from a generation of Nigerians who don't know any different. It's not just him. There are millions of young Nigerians who believe Fraud is NOT a crime. They think everything na hustle.

— Ayo Shonaiya (@AyoShonaiya) April 23, 2019
Those of you supporting Yahoo boys. I pray you know what it feels like to have all you worked for taken from you. Naira Marley is wrong.

— DREYLO (@RealDreylo) April 23, 2019
How is Naira Marley so janded & so street at the same time ?😂😂

Always amazes me

— Pottv Media (@thepottv) April 23, 2019
https://twitter.com/Iamfemijoseph/status/1120686180046180352
I'm not surprised about Naira Marley issue.
90% of Nigeria musicians are only cleaning their fraud money with Music.
Sometimes I wonder how you released one song that we downloaded for free and get to buy houses and cars with it.
Sanyeri ni wá now 😂

— Upcoming Bill Gates (@FavoredSinner) April 23, 2019
This is How SARS and EFCC Go dey look yahoo boys now after this Naira Marley stunt. 😂😂😂 pic.twitter.com/0w6Es0NhM7

— HUMAN (@rah04444) April 23, 2019
I know it doesn't matter but I am deleting every Davido, Naira Marley and Zlatan's music in every platform I have them on! I don't support "Yahoo yahoo", listening to them means I do!

— Kolo Jesse (@KoloJesse) April 23, 2019
https://twitter.com/arc_tobi/status/1120683696363835392
https://twitter.com/iamsirdavid/status/1120683752760446977
Naira Marley is a fool
Tunde ednut is a fool
Simi is a fool
Everyone is a fool….
We all re in one way or the other benefiting from the yahoo sect of our economy.

— Calabar olodo🇳🇬 (@_Djolodo) April 23, 2019
https://twitter.com/MrSEPTIN911/status/1120603266230910976
https://twitter.com/_softthug/status/1120588502180216837
Its not the fault of Naira Marley actually.. Olamide should be blamed.

Olamide spear headed the music of these yahoo boys using Music to disguise to us.

— 𝐒𝐭𝐚𝐧𝐝𝐚𝐫𝐝 𝐏𝐫𝐞𝐬𝐞𝐧𝐭𝐞𝐫 🎤 (@ItsOladeni) April 23, 2019
https://twitter.com/TheEnekemGreg/status/1120683756849913861
https://twitter.com/Poltergeyst_/status/1120621574074392576
https://twitter.com/_eleniyan/status/1120754734829273088