Easter Sunday Turns Bloody As Bomb Explosions Kill Scores
Scores of persons have been killed while several others have been left with various degrees of injuries after multiple explosions in Sri Lanka.
Naija News understands that at least 160 people have been killed and hundreds more injured in explosions at churches and hotels in Sri Lanka, Colombia in the wake of Easter Sunday.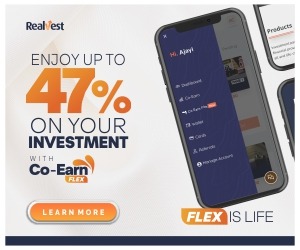 At least eight blasts were reported including three churches in Negombo, Batticaloa and Colombo's Kochchikade district were targeted while observing their Easter services.
The blasts also struck Shangri-La, Kingsbury, Cinnamon Grand and a fourth hotel, all in Colombo, a development that has attracted an imposition of a curfew from 18:00 to 06:00 local time (12:30-00:30 GMT).
Although none has claimed responsibility for the attack, Seven arrests have already been made in connection with the attacks.
St Sebastian's church in Negombo was severely damaged during the attack as images across social media platforms show a shattered ceiling and blood on the pews. Dozens of people are reported to have died there.
There were also scores of casualties at the site of the first blast in St Anthony's hugely popular shrine in Kochchikade, a district of Colombo.
Among those killed in Colombo were at least nine foreign nationals, hospital sources told the Newsmen.
Hospital sources in Batticaloa said at least 27 people had died there.
A resident in Colombo, Usman Ali revealed that there were massive queues as he joined people trying to donate blood to survivors.
He said: "Everyone had just one intention and that was to help the victims of the blast, no matter what religion or race they may be. Each person was helping another out in filling forms."
While reacting, Prime Minister Ranil Wickremesinghe held an emergency meeting with the country's top military officials of the National Security Council.
He has also called for an emergency convening of the nation's parliament on Monday.
"I condemn these attacks which targeted religious places and some hotels. We all should join hands to protect law and order," Wickremesinghe said.
"I have already instructed the Secretary of Defence, Tri Forces Commanders and the Inspector General of Police to take stringent action to ensure law and order in the country."
Source: Naija News