9th National Assembly: Race For Senate Presidency Takes New Twist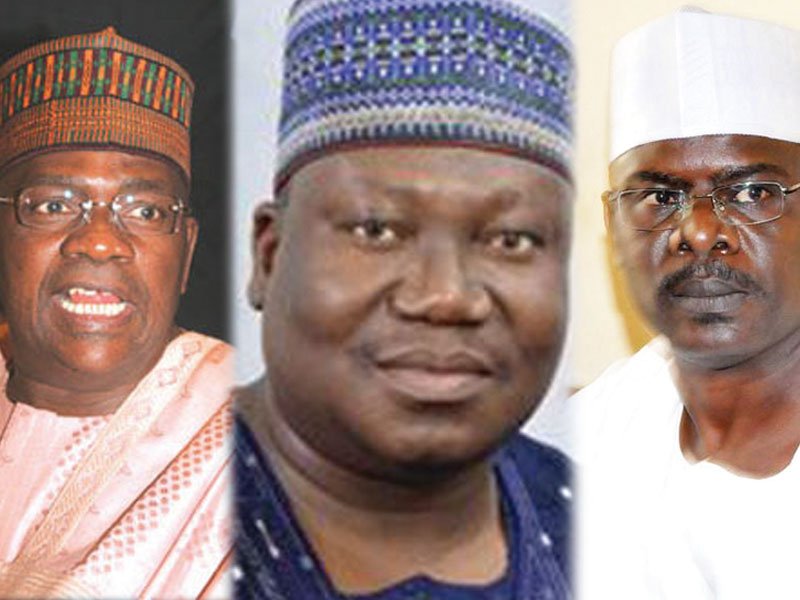 The jostle for the Office of the Senate President assumed a new dimension on Tuesday following the backing of the Senate Leader, Dr Ahmed Lawan by two former Presidents of the Senate and a former Speaker of the House of Representatives.
Some former governors of the Peoples Democratic Party (PDP) have also joined the push for Lawan.
But Lawan and members of his campaign team on Tuesday met with more Senators-elect to explain their agenda of a United National Assembly.
According to an investigation by The Nation, the two ex-Senate Presidents, ex-Speaker and former PDP governors (names withheld) were said to be backing Lawan based on principles and the "need for a more robust legislature."
A few of the ex-governors hinged their support on "personal relationship they have had with Lawan irrespective of the position of their party."
The affected former chairmen of the National Assembly have "rated Lawan as a lawmaker with enormous legislative experience."
It was learnt that some of the foot soldiers of the ex-Senate Presidents had been meeting with Senators-elect to woo them for Lawan.
A top source, who spoke in confidence with our correspondent, said: "The mandate given to Lawan and other APC lawmakers to reach out to top leaders and members of the opposition has started yielding results.
"At least two former Senate Presidents, a former Speaker, about three ex-PDP governors and some former ministers during the 16-year administration of PDP have joined forces with Lawan. They believe that Lawan's choice will be better for the upper chamber.
"These leaders have directed their supporters and loyalists to serve as lobbyists for Lawan because of the "need for a more robust legislature. They believe the Senate is derailing and losing its maturity.
"At the appropriate time, all these leaders will publicly unveil their support for Lawan."
Download NAIJA NEWS app: