Buhari's WAEC Certificate: Reno Omokiri Reacts To Keyamo's Statement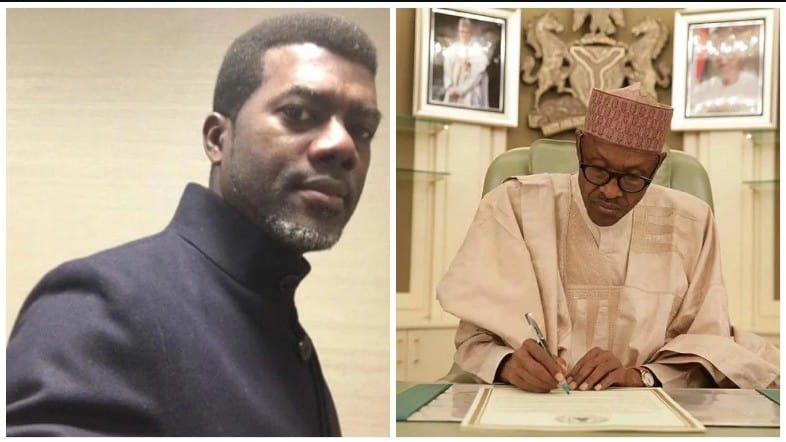 Nigerian Public commentator and the aide to the former president of Nigeria, Goodluck Jonathan,  Reno Omokri took to social media to attack a popular Lagos lawyer, Festus Keyamo for his comment about the educational qualification of President Muhammadu Buhari.
Naija News reports that Keyamo argued that there were other levels of qualifications to run for the office of President.
He said, "In fact, if you have occupied the public office for a reasonable length of time, by the provisions of the constitution, you do not even need a WAEC certificate to become President of Nigeria.
As he put it, "Yes. Section 318 of the 1999 Constitution defines "School Certificate or its equivalent" to mean primary 6 School Leaving Certificate plus the ability to just speak, write, understand and communicate in English language to the satisfaction of INEC. No WAEC certificate is needed It becomes extremely foolish for anybody who is not statutorily empowered to issue WAEC certificates to come and challenge the body that has the statutory power to issue certificates.
By the definition of "School Certificate or its equivalent" in section 318 of the 1999 const. You don't need a WAEC certificate to become President or Governor, but if you present a FORGED WAEC or other certificate to INEC for any office you will be disqualified.
Reacting to Keyamo's defence, Reno Omokri noted that the Peoples Democratic Party governorship candidate in Osun State, Senator Ademola Adeleke was taten to Court by APC , alleging that he had no certificate.
Omokri stated, "Now a shameless Festus (Stephanie Otobo) @FKeyamo is arguing that @MBuhari DOES NOT need a WAEC certificate to be President. It's like saying you need a certificate to be gateman but not to be MD!"
Prayer points for Festus (Stephanie Otobo) @FKeyamo

* May I never call a COW my BROTHER because I want MEAT
* May I never see a SPADE and call it a SPOON because of hunger
* May I never lick a semiliterate's BOOT because I want to LOOT

RETWEET and COMMENT your amen#RenosDarts pic.twitter.com/hYBDfL36hz

— Reno Omokri (@renoomokri) April 15, 2019