Biafra: IPOB Member Shows Support For Nnamdi Kanu, Releases Bedroom Photos With Wife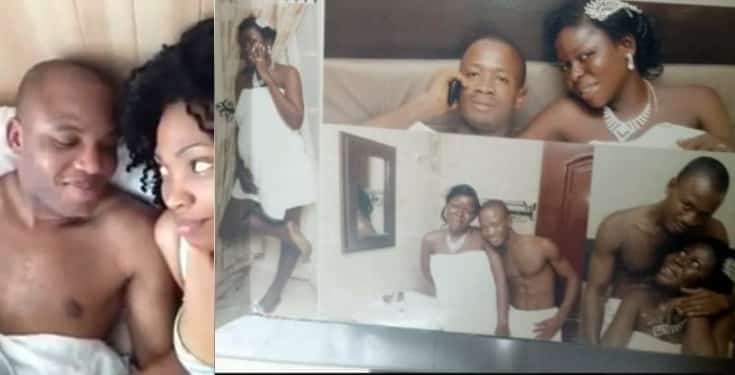 A man believed to be a member of the Indigenous People of Biafra (IPOB), Victor Stan, has released bedroom pictures of himself and his wife in a bid to show support for Nnamdi Kanu, the leader of the proscribed secessionist group.
Naija News recalls that the "sex tape" of the IPOB leader surfaced on various social media platforms recently.
While some claim the video is a recent one, IPOB deputy leader, Uche Mefor, on the other hand, said the video appeared first online between 2013 and 2014.
"The video making rounds about the leader of IPOB, Mazi Nnamdi Kanu is not new, it has been in circulation since 2013/2014 and as such nothing to be surprised about. Be advised accordingly, though, that this is a video of husband and wife (Mazi Nnamdi Kanu and our own Mrs Uchechi Okwu-kanu).
"We note that employing of this cowardly conduct remains in the circumstances the only response-and-panic-control strategy from the already destabilized, panicky Aso Rock cabals and their e-rats to try to regain their battered and tattered image," Mefor had said in a statement obtained by Naija News.
Days after Mefor issued a statement clarifying the original date the video was released, Stan has now released pictures of his honeymoon after "haters" tried to shame his 'master' Kanu over the trending video.
Here is the picture below…