Video: I Have Performed More Miracles Than Jesus Christ – Bishop Obinim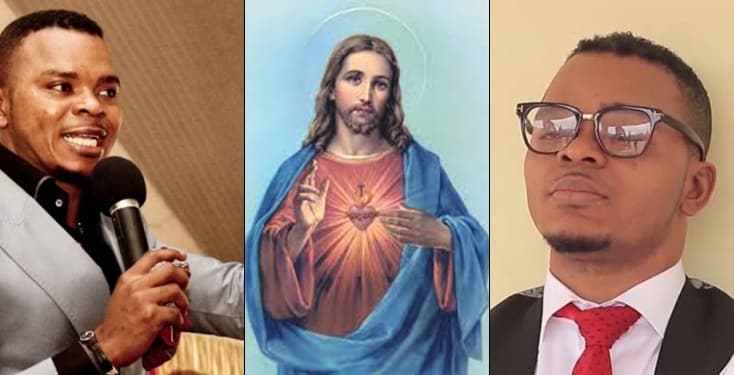 The self-acclaimed 'Angel' on earth and general overseer of International Godsway church, Bishop Daniel Obinim, says he has performed more miracles than Jesus Christ.
Naija News reports that Bishop Obinim made this comment at his church in Ghana, West Africa recently.
The Ghanaian Pastor boldly stated that he has performed more miracles than all the prophets mentioned in the bible.
According to him, the only person who comes close to his achievements in the miracle business is Jesus Christ but even with him, he (Obinim) has done more miracles than him.
Bishop Obinim said only Jesus was able to turn himself into another person in the bible to do a miracle for someone. Even with that, Jesus did it 3 times but he has done that over a thousand times.
Explaining further, the clergyman said Jesus Christ did not live long hence he was not able to do many miracles, noting that in the end, people like him will do more miracle than he did and that is what he has been doing.
Speaking at his church, Bishop Obinim said: "Jesus said 'the Miracles am performing, the wonders and the signs; Those who believe in me, you can perform more than that'. Jesus was making reference to this that he didn't have enough time so he curtailed his time."
"He worked for about 3 and a half years when he left but those of us now we have more time. I Angel Obinim, I have worked for so many years more than that of my father and the miracles, the angelic performances, the wonders and signs that I have performed; they are countless because I have enough time, " he stated.
Watch the video below…
https://www.instagram.com/tv/BwMdcfVgRdt/?utm_source=ig_web_copy_link
The controversial Bishop Obinim claims he is an archangel and very soon God might make him a God.
Source: Naija News