What Wike Said About His Second Term Mandate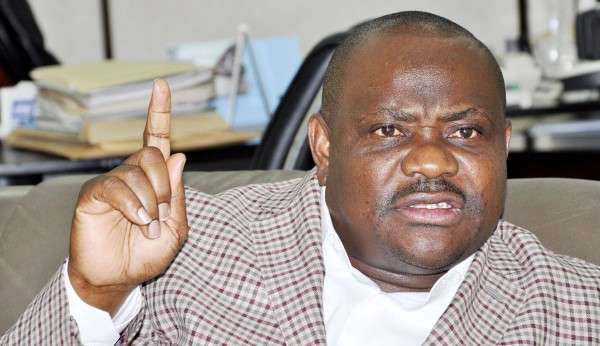 Rivers State Governor, Nyesom Wike has given a brief on the mandate of his government in administering the affairs of the state for the second term.
Naija News reports that the re-elected state governor has declared that his second term as governor of the state is another opportunity for his administration to further serve the Rivers people.
Wike said that his second term in office will also oversee and intensify development and also concentrate on more projects across the state.
The state governor said that in his second term in office, the governance structure in the state would be reviewed and energized to serve the people and cross-check the inefficiency of public officials.
The governor made this known while speaking during a congratulatory visit by the Forum of Permanent Secretaries at the Government House in Port Harcourt over the weekend.
While hosting the forum, Wike urged government officials to use their experience to enhance development in the state.
He also asked the urged the residents in the state to anticipate the second mantra of development and appealed to them to support the government in achieving all the mandates.
"We will review so many things so that we protect our State. I urge you to sit up because it will no longer be business as usual. Use this opportunity for the betterment of our people. We will work to see that things continue to improve in the state." 
"We are working hard to take the people to the next level of development. When I mean next level, it is not like the other people. I am talking about real practical growth for the good of our people," he said.
In his reaction to the collapsed seven-storey building, Wike said all those indicted by the Judicial Commission of Inquiry will be made to face the full wrought of the law.
He decried that the building collapsed was due to the inefficiency of officials of the State's Ministry of Urban Development and Physical Planning, who failed to carry out their assigned roles.
"It is because of negligence that they allowed the man to take a four storey building to 7-Storey ", he said.
Wike re-emerged as the winner of the Rivers state March 9 election after three weeks of difficulties encountered by the Independent National Electoral Commission (INEC).