Senate Presidency: PDP Plotting To Frustrate Lawan's Ambition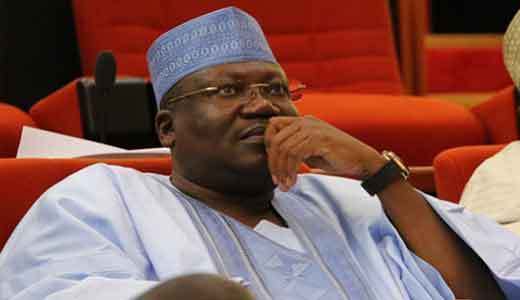 The Peoples Democratic Party (PDP) plans to poach 13 All Progressives Congress (APC) returning and new Senators to forestall the emergence of Senator Ahmad Lawan as the President of the 9th Senate President, APC sources have said.
A source told The Nation that two Senators approached to be arrowheads of the plans alerted the party hierarchy and Lawan's campaign team.
The two senators, one a returning and the other just elected, said a source, were expected to lead PDP to their colleagues from Adamawa, Taraba, Ekiti, Bauchi, Gombe, Kano and Kebbi states.
The PDP, said our sources, are working for an APC Senator from Gombe.
A ranking Senator said: "At the moment, Lawan is the candidate to beat, using well known international parliamentary best practices and parameters.
"All odds are in his favour in terms of experience in the administration of the legislature. He has been in the National Assembly in the last 20 solid years. His achievements at the Committee level are unassailable.
"Remember the engine room of legislation is the Committee stage. Don't forget he has a PhD."
A senator-elect, who turned down the PDP offer, said: "In all parliaments, be it in the Presidential System or Parliamentary System the world over, leadership or presiding officers emerge based on their experiences as leaders of the caucuses.
"Thus, when a party gains a majority after a general election into Parliament, the leader of the caucus of such a party in the legislature transforms to be the President or Speaker of such parliament in a seamless process.
"It is an established practice and all stakeholders should make sure we act in conformity with the international standard in this respect.
"They also discussed with us the revival of the 'Like Minds Group' of 2015 and their various social media campaign of calumny, most especially their deliberate attempt to link a National Leader of APC, Senator Bola Tinubu, to the emergence of Senator Ahmad."