Atiku Reveals Real Reason He Wants To Be Declared Winner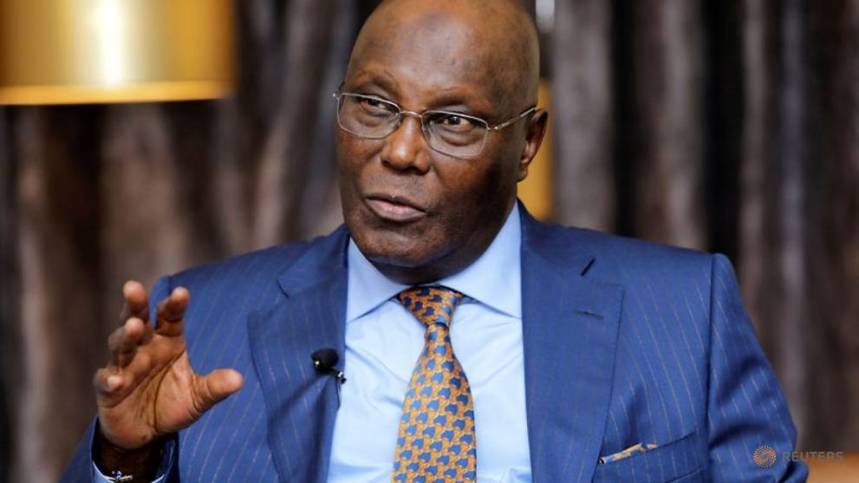 Atiku Abubakar, People's Democratic Party (PDP)'s presidential candidate has shown confidence in the judicial process to upturn the result of the election, which was declared in favour of President Muhammadu Buhari.
He said he was certain that he would get justice and reclaim his stolen mandate.
Recall that Atiku had approached the Presidential Electoral Petitions Tribunal to declare him the winner of the February 23 poll or cancel the election.
The PDP presidential candidate, who spoke in Abuja during a visit to some of the elders/leaders of the Southern and Middle Belt region, said the struggle to reclaim the mandate is achievable with their support.
Atiku was optimistic that justice would be done eventually, adding that he has confidence in the country's judicial process.
He said: "As I had announced earlier, I have rejected the result of the election. As announced earlier, we have filed our petition before the tribunal or the courts because we believe this is a mandate that has been stolen from the Nigerian people. And I believe that the courts will do justice in this case.
"We still have confidence in our courts and we believe justice will be done.
"The most important thing is that we have been able to galvanise the people of this country to think alike and act alike in unity."
Atiku, who also reinstated his position on restructuring the country, said there was nothing to fear about restructuring.
"Of course, we have also come to realise and accept that the basis of our unity, our coexistence lies fundamentally on restructuring this country so that every part of this country can have a sense of belonging and also have opportunity to exploit their human and material resources for the development of the citizens while remaining in the same country."
Atiku added: "I, therefore, believe this struggle is a struggle that we must continue together and we will achieve it and I believe it is also achievable.
"I strongly commit myself to that and Nigerians don't have anything to fear or dread about the restructuring of this country. After all, we started as a restructured federation and everybody felt at home with that arrangement.
"Of course, over the years, we all know how the military has virtually brought a unitary federation.
Commending the elders for their support before, during and after the election, Atiku also added that it would have been difficult to come this far without the support of the people.
"Therefore, I want to thank you very much indeed for your support. The results we have achieved, particularly myself and the party I represent would not have been possible without your support across the country.
"Once again, I thank you very much indeed and look forward to continuing the relationship until our objectives are achieved."
South-south leader Chief Edwin Clark assured Atiku of the support of the group in the struggle to retrieve his mandate.
He also stressed that the group would keep pushing for restructuring until it is achieved.
He said: "Our struggle continues; the restructuring of Nigeria is irreversible. No matter whatever the method used, we will continue to be with the promoter of restructuring until the end of the battle. Nigeria has to be federated. We want to restructure, without restructuring, it will be difficult to have Nigeria together."
Clark also noted that the former vice president's visit shows that they are still together in the struggle.
"It shows that we are still together. We want to assure you that we will always be with you.
"We are happy that you are in court, you have already filed your papers; it's not a question of saying am going to court. We are behind you. And by the grace of God, we will achieve what we are struggling for."
Download Naija News App. Advertise with us. Send us enquiries and press releases.