Real Reason Why I Left 'Our Mumu Don Do' Movement – Deji Adeyanju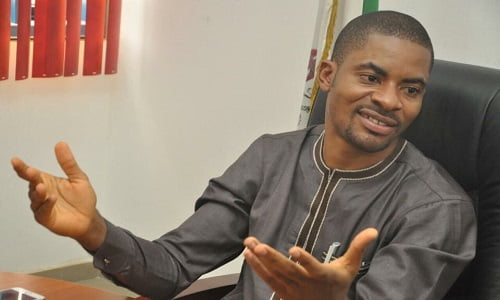 A former member of the Peoples Democratic Party (PDP) and political activist, Prince Deji Adeyanju, has revealed why he left "Our Mumu Don Do" movement.
Naija News recalls that Adeyanju, who recently left prison, announced his resignation from the movement headed by Charles Oputa, popularly called Charly Boy.
Adeyanju had accused Charly Boy of betraying the cause when he (Deji) was locked up in prison.
In a post on his Twitter page on Wednesday, The political activist accused Mr Oputa of collecting money to make a video attacking Former Vice President Atiku Abubakar.
"Charly Boy is the number one Mumu in Nigeria. He compromised by collecting money from the government while i was locked up in prison by the oppressors," Deji Adeyanju wrote.
"He collected money from them to do a video against the main opposition candidate -Atiku and also to stop attacking Buhari.
"When I confronted him -Charly Boy with the evidence, he confessed to collecting money from them but said he didn't collect the money to do a video against Atiku but they gave him the money as support.
"I dare him to deny this allegation. I have the recording of his confession."