Activist Dumps Charly Boy's 'Our Mumu Don Do' Movement, Gives Reason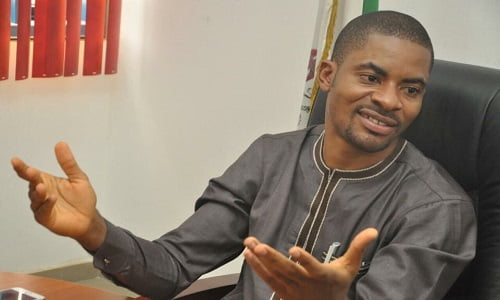 Political activist Prince Deji Adeyanju on Wednesday announced he has resigned his membership of the "Our Mumu Don Do" movement.
Naija News understands that the group is led by Mr. Charles Oputa, Popularly known as Charly Boy.
Recall that Deji Adeyanju, a former member of the Peoples Democratic Party (PDP), was imprisoned in Kano state over an alleged murder case which he had been previously discharged for.
In a post on microblogging site, Twitter, Adeyanju accused Charly Boy of betraying the cause when he (Deji) was locked up in prison.
He wrote: "Dear Nigerians, I have resigned my membership of Our Mumu Don.
"I no longer have confidence in the leader of the movement, Charly Boy.
"He betrayed the cause while I was away in prison and compromised with the oppressors.
"Thank you."
Dear Nigerians,

I have resigned my membership of Our Mumu Don. I no longer have confidence in the leader of the movement, Charly Boy. He betrayed the cause while I was away in prison and compromised with the oppressors. Thank you.

— Comrade Deji Adeyanju (@adeyanjudeji) March 13, 2019