Niger Delta Activists Call On Buhari To Stop Amaechi From Causing Oil War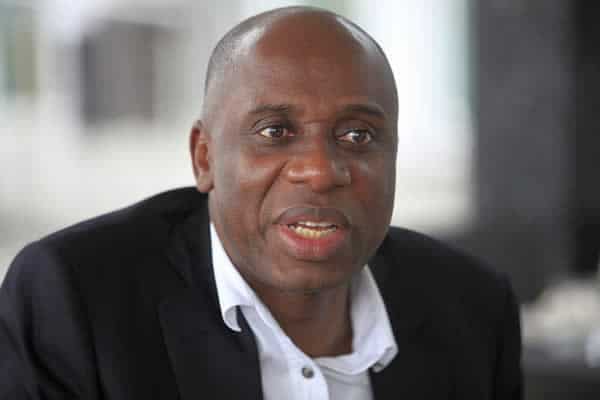 A group of Niger Delta activists represented by Izon Ebi have warned the Minister of Transport, Rotimi Amaechi against plunging Nigeria into an oil war.
The Niger Delta activists called on President Muhammadu Buhari to call the Minister to order before he starts that war.
The campaigners under the auspices of 21st Century Youths of Niger Delta and Agitators with Conscience stated this in a statement released through their convener, Izon Ebi.
They claimed that there will outbreak of war if the rights, aspiration and determination of the people to use their PVCs to vote for their preferred candidates are further trampled upon.
"We want to warn that the will of Rivers people, who came out in their numbers, devoid of intimidation and killings, stood out to ensure that their PVCs count must be respected."
"Anything short of the peoples' will would lead to a full-blown oil war on the Nigerian economy, until this administration elapses," they said.