Kano Election: Ganduje's Aide Speaks On Arrest, Torn Result Sheet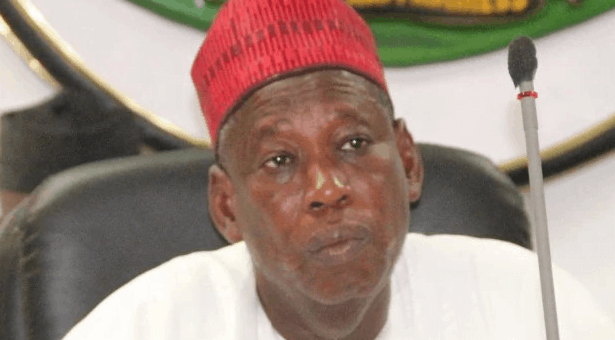 The Kano Commissioner for Local Government, Murtala Sule Garo, has accused a former member House of Representative, Farouk Lawan and PDP's Hon. Nasiru Sule Garo  of destroying result sheets of Gama Ward in Nassarawa LGA.
INEC had declared the governorship election inconclusive.
The Resident Electoral Commissioner (REC), Riskuwa Shehu, explained that this was due to the high number of cancelled votes
He, therefore, ordered for a rerun in areas where elections were cancelled in different parts of the State.
Speaking to newsmen on Thursday, Sule Garo denied disrupting the collation process at the ward and insisted that PDP chieftains and their supporters perpetrated the act.
He said that even before he and the Deputy Governor, Nasiru Gawuna, arrived the collation centrer after they got information that some PDP stalwarts were trying to distrupt the process, Lawan, Garo, among others were allegedly seen tearing the result sheets without resistance despite security agents' presence.
The commissioner said: "It is not true. These PDP people and I can name some of them – Hon. Faruk Lawan and Hon Nasiru Sule Garo – went to Nassarawa Local Government Collation Centre, assaulted the INEC officer on his back and tore the entire result sheets of the Local Government.
"The INEC Officer has reported that which you all are aware of."
He further accused the Kano state police boss, Mohammad Wakili, of taking side with the PDP.
"This Commissioner of Police has been compromised and is selective and we are not going to take it anymore, because he has not been fair to us at all.
"We were informed by our party agents, that some PDP stalwats were tearing result sheets of the contentious Gama Ward, that is what prompted His Excellency the Deputy Governor who is from Nassarawa to and get first hand information."
Source: Naija News