Imo Election: Ihedioha Promises To Run All–Inclusive Govt As Nwosu Heads To Court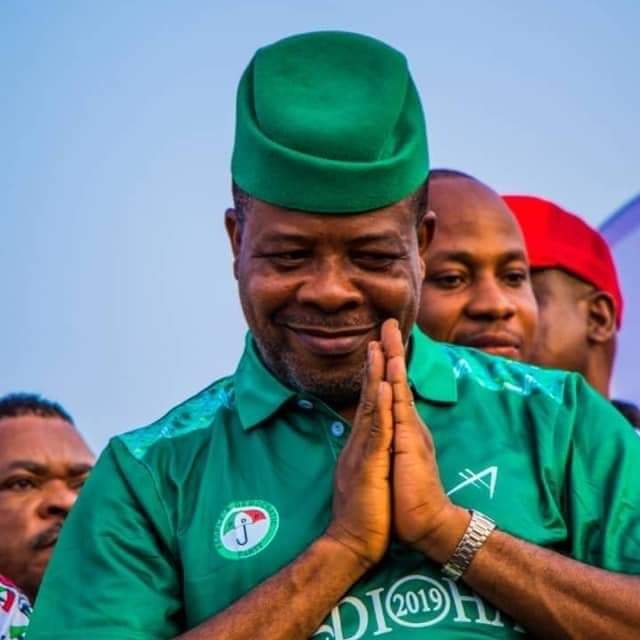 The Governor-elect of Imo State, Emeka Ihedioha, has thanked the people of Imo State for voting him as governor during the March 9 polls.
He has also promised to run an all-inclusive government for the benefit of every member of the state.
He said this earlier today while addressing journalists after the declaration of the election result by the Returning Officer.
Ihedioha also called on his fellow contestants to come on board and support his government to ensure greater development for the people of the state.
Meanwhile, the governorship candidate of the Action Alliance, Uche Nwosu, has vowed to challenge the election result in court.
He rejected the outcome of the election which was announced by the Independent National Electoral Commission (INEC) declaring the candidate of the Peoples Democratic Party (PDP) Emeka Ihedioha winner of the governorship election.
He said, it is a robbery of Action Alliance mandate and I believe the judiciary will take its course".