Popular Winners Chapel's Pastor Accused Of Defiling Minor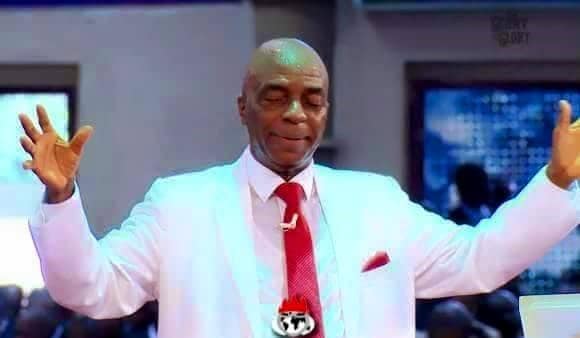 A 14 year- old victim of rape on Thursday, March 7 told a federal high court sitting in the federal capital territory in Abuja, Nigeria capital that a popular pastor of Winners Chapel raped her when she was seven-years-old.
Naija News reports that the girl told the court sitting in Maitama that Pastor Emmanuel Matthew of the Winners Chapel raped who is also the proprietor of Emmabeth Academy, Mpape, Abuja where the victim attended in 2012, also raped her in the year under review.
The girl (name withheld) who was testifying as the fifth prosecution witness against the defendant revealed to the notice of the court that Mathew had forcefully inserted his fingers into her private part. The girl also alleged that Mathew had sexually assaulted her younger sister who was nine years old then and also schools in the same school as at that time.
The police in 2012 charged Matthew to court with a six counts charge bordering on inducement and rape among other related counts, which ran contrary to sections 283 and 285 of the Penal Code.
The Prosecuting Counsel, Ejike Orji, alleged that Mathew took advantage of the minors who were students in his school.
In his words, Orji said; "Sometimes in March 20, 2012 at Emmabeth Academy, Mpape, Abuja Matthew induced and raped the victim who was seven years, her elder sister and another pupil of the school."
In her own voice, the girl said to the court; "I was in school and Pastor Emmanuel took me inside his office and put his fingers into my private part severally.
"He did that to me and my senior sister and the other girl. He later gave my sister N10''.
She said she narrated the incident to her mother who immediately reported the matter her pastor.
However, the presiding judge, Justice Hussein Baba- Yusuf then adjourned until May 30 for continuation.