Court Sacks APC Lawmaker, Declares New Winner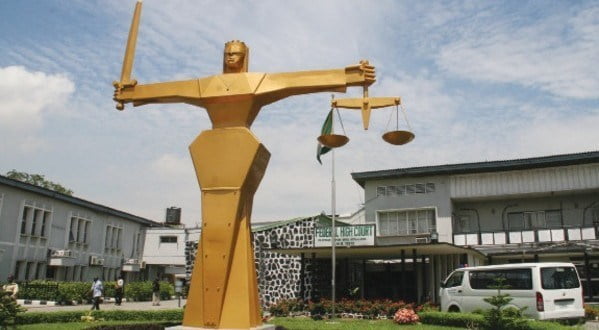 A Federal High Court sitting in Yola, Adamawa State, has ruled that the All Progressives Congress (APC) did not field any candidate for Yola-North, Yola-South, and Girei federal constituency.
Justice Abdulaziz Anka directed the Independent National Electoral Commission (INEC) to withdraw the certificate of return given to the candidate of the APC, Abdulra'uf Modibbo and issue it to the runners-up in the election, Jafar Ribadu of the Peoples Democratic Party (PDP) because the APC primary elections that produced Abdilra'uf Modibbo was inconclusive.
The counsel to the plaintiff, Yahaya Dangana, stated that consequent upon the conduct of the APC primary on the 7th of October 2018, the primary was adjudged to be inconclusive and a petition was written to the appeal committee of the APC that the primary be revisited.
He added: "Instead of looking into it, the APC appeal committee went ahead and sat with the NWC and forwarded the name of one Abdurrauf as the candidate of the party.
"Since there was a petition that was not addressed, we ran to the court to say that the primary which was inconclusive cannot produce a candidate, citing the case of APC vs Kari in Kano where the Supreme Court agreed that inconclusive primary cannot produce a candidate for any party.
"The effect of the judgment as the court directed is that if at all any certificate of return has been issued to the candidate of the APC said to have won the election, it should be withdrawn by INEC and issued to the candidate of the PDP being the runner-up in the general election."