Buhari Shocks PDP, Wins Atiku's Polling Unit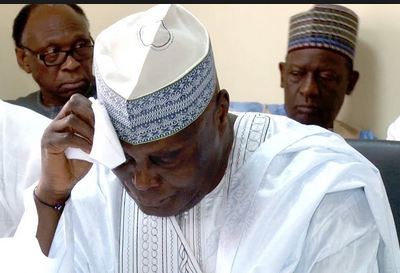 Incumbent President Muhammadu Buhari has shocked the Peoples Democratic Party (PDP), Nigeria's main opposition party, by defeating its Presidential candidate, Atiku Abubakar at his polling unit.
Naija News reports that President Buhari is seeking a second term in office on the platform of the All Progressives Congress (APC), Nigeria's ruling party.
This online news platform understands that President Buhari's APC polled 186 votes to defeat Atiku's PDP, who got 167 votes at Abubakar's polling unit in Adamawa state, northern Nigeria.
Naija News reports that Abubakar, a former Vice President of Nigeria is hoping to unseat President Buhari.
Meanwhile, Naija News understands that Abubakar's polling unit has been historically won by President Buhari, who has stood in every presidential election since 2003.
Check out results from the ongoing Presidential and National Assembly elections: Here.
Source: Naija News