Nigerians React To Jack Vs Mimi Saga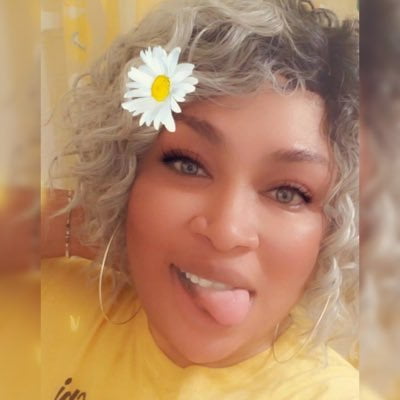 A storm of of mixed reactions by Nigerians has greeted a story of a Nigerian lady identified only as Mimi on the micro-blogging site, Twitter, accusing her former boyfriend identified as Mr Jack Robinson, of defrauding her with Jazz.
Naija News had reported that earlier that the story of the former "love birds" blew up on Wednesday morning, February 20, when both "Jack and Mimi" started trending on Twitter.
While Mimi shared stories and receipts detailing the amount of money she sent to her former boyfriend with the claim that she made the transactions without knowing what she was doing, Jack, on the other hand, claimed Mimi was spending his money.
Though both did not reveal when their now ended relationship started while giving updates on Twitter on Wednesday, Naija News reported that Mimi and Jack started dating in October 2018, a chat Mimi had with our correspondent revealed.
Mimi had taken to Twitter to reveal that she had in less than 3 months, sent $20,000 to Jack, adding that she sent him $600 for air pods the first week she started talking to him.
"In less than 3 months I have sent this guy $20k of my own personal money and when I was doing it I had no idea all I know is that I was saying yes to his every command. First week of talking to him I sent him $600 for air pods," she tweeted.
"Imagine my sister asked me to send her just $500 but instead I sent the idiot $1800 that week and told my sister to wait. Is that normal? Thank God my eyes are cleared now. We live and we learn. Go and meet your cele pastor cause I and my mother will be ready for anything," she wrote on Twitter.
On the other hand, Jack debunked the allegation, saying he still has chats where Mimi told him the amount she has ever sent to him.
"Heard the idiot said she gave me $20,000 LMFAO, is this the lies you told your friends? I still have chats of you telling me how much you've ever sent me. Do you want me to post? Mimi!! Lmao," Jack tweeted.
Nigerians took to the micro-blogging site, Twitter to air their opinions on the matter.
Naija News captured some of the reactions below…
Dear men, while everyone is trying to troll Jack, here is a valuable lesson:

Mimi spent on him because she loved him, wanted him. He didn't want her.

Ask yourself, how many girls have you spent on? How many are currently with other men?

Are you sowing thread on Twitter? ?

— Kelvin Odanz (@MrOdanz) February 20, 2019
Sub Delivery Zone posts the stories, then one Jack Bauer comes to you looking to help you talk to them to take it down. You pay Jack, SDZ takes the story down. It's called blackmail. If you are willing to make a report, let me know, here, the Police is your friend!

— JJ. Omojuwa (@Omojuwa) February 20, 2019
Babalawo: Send me her palm and all your wishes shall be her command

Jack: Ah Baba, she's abroad how will I cut her hand?? ?

Babalawo: Ji ma sun! send è lori Wozzap. Ifà ti wa online pic.twitter.com/SNjVhwSrEJ

— Captain Charisma (@D_iiW) February 20, 2019
Just what if the Mimi and Jack story was staged

— Dr. PamPam | Omo Iya Ologi (@thepamilerin) February 20, 2019
Just looking at the Lagos Trend Table
"Jack"
"Range Rover"
"Ibom Air"
"AirPods"

Yesterday a woman's rights activist was arrested. The presidential elections is in three days.

But somehow we are clearly more bothered about gossip and tales.
We are an amazing people, aren't we?

— OurFavOnlineDoctor ?? (@DrOlufunmilayo) February 20, 2019
Nobody :…….

Jack : pic.twitter.com/CYv6jwsRCo

— Drippin' finesse (@oluwanifemi__a) February 20, 2019
Jack after collecting 20k dollars and Range Rover. pic.twitter.com/SDSAy4zXLS

— Makinde Fagbemi (@Mastarcard) February 20, 2019
Jack: baby plis I need a house

Mimi: I have a house in lekki

Jack: that meins I we sleep there

— Mufu O Jabo Ko Fo (@LordOreos_) February 20, 2019
Jack: Send me a pic of your palm

Mimi: ok dear,

*after sending it*

Mimi: I love you dear

Jack: Hmm, okay

Mimi: wtf, it's funny

Babalawo: pic.twitter.com/zceLxvdnyj

— Mr Sam (@XammyOfficial) February 20, 2019
*At The Catholic Church*

Reverend: may the peace of the Lord be with you

Congregation: and also with you

Reverend: may we offer each other the sign of peace (ie shake one another)

Jack Dre: pic.twitter.com/YVo947QLH2

— ᴛʜᴇ ᴇǫᴜᴀʟɪsᴇʀ ⚖️ (@TheDilichi) February 20, 2019
Jack is Religion, Mimi is religious!
Range Rover is the tithe! ~FRZ
??????? pic.twitter.com/JojHgv3A0C

— Daddy Freeze (@DaddyFRZ) February 20, 2019
Jack and Mimi's story is the biggest unnecessaries that's happened this year.
We all are just hyping it because we're extremely bored.
Fuck you both for thinking we believe in the digital jazz bullcrap

— Sa'adudeen Aisha (@TheAeesha) February 20, 2019
You have seen theirs and you still sent yours to him …. Mimi why ? pic.twitter.com/RGnuCXYifE

— Holuwasehune charmin ? (@charm411sehune) February 20, 2019
@ Jack and Mimi If u want to give us gist make a thread. I can't be looking for scattered gist. I have puzzle pic.twitter.com/61yAzanvL7

— DatYorubaBabe (@TifiFolakemi) February 20, 2019
That jazz strong gaaaaannnn.

Jack: Put the car in my name.

Mimi: Yes sir

Mimi: Do you want my name in your name too?

Jack: don't worry, we are getting there, meanwhile DHL your pants

Mimi: with period stain or clean?

Jack: both

Mimi: ok sir

Mimi's brain:??? pic.twitter.com/myEOBePIH2

— OLA Canada (@danielholks) February 20, 2019
Lmao now the whole mimi, Range Rover and jack talk meks sense pic.twitter.com/kmrg2fWXqx

— Alaka? (@Seyithefirst) February 20, 2019
Oloni when she sees what Mimi did for jack. pic.twitter.com/ge2KUDRqVt

— Assistant boyfriend (@pola_jayeoba) February 20, 2019
This jack and mimi story ehhh…..

On this same app ladies are giving guys $20k

On this same app ladies are giving guys Range rover to use

On this same app ladies are giving slaking guys for two weeks

please guys are you sure we are using the same twitter App ?

— OGA Nelson (@theoga_nelson) February 20, 2019
You asked Mimi to send the inside of her palms to you, anyone who is spiritually inclined knows the meaning. If you hypnotized her, I wouldn't know.
But, more scary when you asked the other girl to send her pant to you grom USA. This girl did her best to bring you to the USA…

— Joey P. (@FarmerisKing) February 20, 2019
All for Jack from Mimi:
– AirPods
– 2018 Range Rover
– $1,200 for upkeep = N438,000
– $600 for airpods = N219,000
– $8,000 for christmas gift = N2,920,000
– $20,000 sent as transfers = N7,300,000

Oloni rn: pic.twitter.com/XXnScbMW5W

— That Mech Kid ! (@r3al____AJ) February 20, 2019
Jack: Baba, that jazz from the palm of that girl Mimi, the one you gave me to collect money for Airpods and Range Rover haf spoil o. She now has the audacity to drag me all over Twitter NG

Babalawo: pic.twitter.com/TLz10fMUpj

— ? OLUWAFIFUNMI ??? (@FifunmiRexx) February 20, 2019
In less than 3 months of dating, Mimi sent Jack these:

– 2018 Range Rover
– $1,200 for upkeep = N438,000
– $600 for airpods = N219,000
– $8,000 for christmas gift = N2,920,000
– $20,000 sent as transfers = N7,300,000

Jack's dick must be a premium version. A king, I Stan Pa. ?

— Akorede J. Ayanbisi (@theBussmarn) February 20, 2019
The moment Somto realized that there are levels to this finesse thing ?#Jack #Mimi pic.twitter.com/GgUzke5U06

— That Mech Kid ! (@r3al____AJ) February 20, 2019
Mimi: I sent Jack $600, $1200 plus other monies

Oloni: pic.twitter.com/e4w3w2EV5q

— ᴛʜᴇ ᴇǫᴜᴀʟɪsᴇʀ ⚖️ (@TheDilichi) February 20, 2019
Reading this Jack and Mimi story… People have money oo. Rather than pick sides, I'm picking motivation. Imagine a girl giving a guy Range Rover. ?

I'm gonna make this money. God knows ??

— Di'ra (@AnayoAnn) February 20, 2019
Wait Oh?

If Jack Texts Mimi About Her Palm

Is That PalmChat?#Thinkaboutit pic.twitter.com/kZFL9Hu6G8

— ?úrrēnt FüçkBøY??? (@Iam_Prahyze) February 20, 2019