Tonto Dikeh Reacts To Jussie Smollett's Attack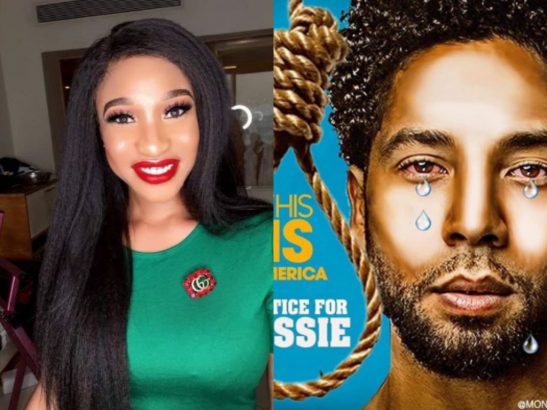 Award-winning actress, Tonto Dikeh has shown support for Hollywood actor, Jussie Smollett who was attacked yesterday by two men.
Reports revealed that the Empire star had two men chant homophobic slurs at him as they attacked him.
The actress while reacting to the attack stated that she stands with the actor and sends him love and light.
Tonto Dikeh also stated that she sides the gay act regardless of what the Bible says about homosexuality.
She wrote:
"Sending you Love and Light. No one should suffer because they love differently..
I know what the Bible says about this,
AND I ALSO KNOW WHAT THAT SAME BIBLE SAYS ABOUT THE OTHER SINS WE(YOU AND I) COMMIT SHAMELESSLY.
#say no to homophobia
We love you @jussiesmollett ?
The world at large needs healing, Say no to hate"