2019: See Nigerians' Reaction To Buhari, Osinbajo Town Hall Meeting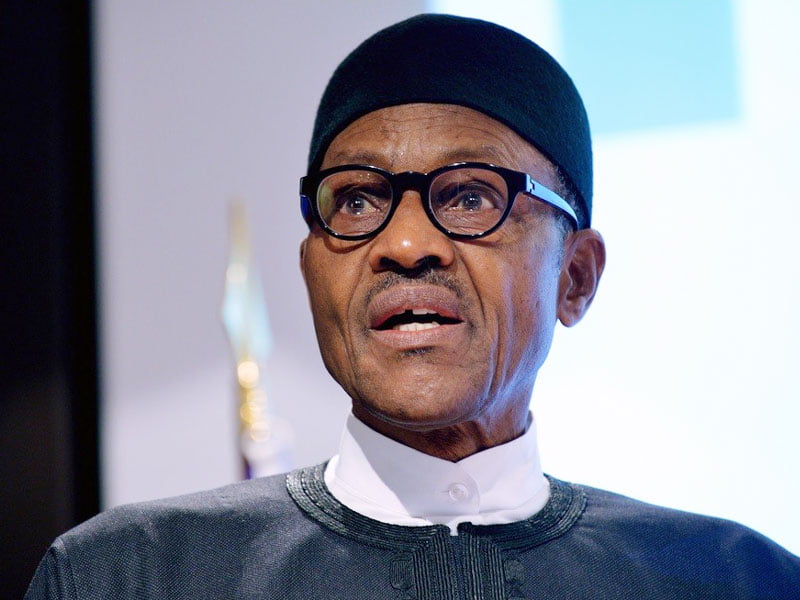 Social Media Goes Into Buzz Mode Over Buhari's Town Hall Event
'The Candidates' a special town hall meeting, hosted by Kadaria Ahmed, a media personality for the participants in the presidential elections set to hold in February, saw the ruling All Progressives Congress (APC) take the platform yesterday.
Four political parties were selected for the programme.
At the end of the programme, some Nigerians took to social media to assess the performance of President Muhammadu Buhari and Vice President Yemi Osinbajo at the event.
See reactions here:
Proud of @KadariaAhmed and her team @TheDariaMedia for what they are doing with #NGTheCandidates pic.twitter.com/o1Hp0KWC0C

— Kayode Ogundamisi (@ogundamisi) January 16, 2019
https://platform.twitter.com/widgets.js
???????
I love this guy!!!! https://t.co/AY1gmmb3gQ

— Berry Nweze (@BerryNweze) January 17, 2019
Well at least he's lively now that they are talking about his beloved grazing rights, Buhari insists on grazing routes

— Ayobami (@dondekojo) January 16, 2019
https://platform.twitter.com/widgets.js
The person who asked the question on almajirai sounded like he wanted @mbuhari to use his influence and clout in the North to help address this evil, untamed monster of child exploitation, abuse and neglect in the name of almajirci. #NgTheCandidates

— Jamila (@JKFagge) January 16, 2019
https://platform.twitter.com/widgets.js
Kadaria asked the President why he has a ranch while he supports grazing routes, Osinbajo immediately jumped on the question ? #NgTheCandidates He's really afraid for his boss

— Ayobami (@dondekojo) January 16, 2019
https://platform.twitter.com/widgets.js
President @MBuhari is a spectator at a town-hall interaction he should be bossing, while @ProfOsinbajo is doing all the talking. Members of the audience are intermittently applauding Osinbajo while Buhari remains quiet, watching his deputy's lips. WHAT A SHAME!!!#NgTheCandidates

— Fisayo Soyombo (@fisayosoyombo) January 16, 2019
https://platform.twitter.com/widgets.js
What's the solution to the conflict between farmers and herdsmen?

PMB: we studied grazing routes from the 1st republic. Benue Governor shouldn't ban grazing but provide routes for grazing.

This is embarrassing. This govt is nonexistent without PYO. #NGTheCandidates

— Ada Campbell ? (@Adacampbell) January 16, 2019
https://platform.twitter.com/widgets.js
#NgTheCandidates
On Ganduje issue, history will remember that a President once touted for integrity, chose the path of political expediency, aka "5Million" votes, over $5Million kick-back collecting Governor, in a state with millions of out-of-school children (the highest in NGR)

— Juliet 'Kego #JusticeForOchanya (@julietkego) January 16, 2019
https://platform.twitter.com/widgets.js
#NgTheCandidates
Buhari I'm just looking at you first pic.twitter.com/U2IpqMah4G

— williams collins8 (@Williamscolins) January 16, 2019
https://platform.twitter.com/widgets.js
Who just saw the minister of communication sleeping…The place is too boring for him???#NgTheCandidates pic.twitter.com/XPA4nMFvgt

— Young C.E.O (@joshuaodeyemi) January 16, 2019
https://platform.twitter.com/widgets.js
Buhari asked about Ganduje & he goes on the lick his Lips ? then says he doesnt know the Technology used. FRAUD#NgTheCandidates pic.twitter.com/zzSoOKb1Uq

— KinG NomSo? (@ani_nomso) January 16, 2019
https://platform.twitter.com/widgets.js
@toluogunlesi is this your President? Before God, are you happy for him to continue to be your President? #NgTheCandidates

— Bishop Faisal (@JajaPhD) January 16, 2019
https://platform.twitter.com/widgets.js
Is anyone listening to VP Osinbajo on #NgTheCandidates ?Only the enemy of Nigeria will say @ProfOsinbajo will not succeed @MBuhari as the next president come 2023, the man is just first among equals. It is not about it's south east turn it is about putting the best foot forward.

— gideon adeleke (@babsdeleke) January 16, 2019
https://platform.twitter.com/widgets.js
When the presenter asked Buhari a question and Osinbajo wanted to answer for him.

Presenter: Please allow him answer for himself.

Man I felt it.#NGTheCandidates pic.twitter.com/S6Lz2yDFDy

— La Positìve ?? (@PaulPositive4) January 16, 2019
https://platform.twitter.com/widgets.js
Download NAIJA NEWS app: