Police I-G, Adamu Muhammed Speaks Against Unethical Conducts In Force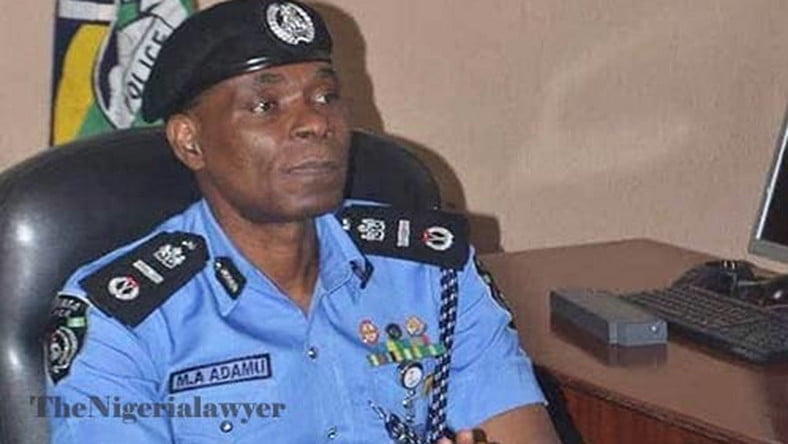 The acting Inspector General of Police, Mohammed Adamu, has admonished men of the Nigerian Police Force to shun unethical conducts and actions that could smear the reputation of the force.
Adamu gave the warning at the official handover ceremony on Wednesday in Abuja.
He admonished men of the force to work with him in his bid to change the narratives of policing the country for good.
The police boss, vowed to look out for the welfare of the men of the force, adding that the lost glory of the force which had remained a concern to governments at all levels and Nigerians would be restored.
"I will provide the highest possible level of professional and responsible leadership to you, while trusting that you shall march hand-in-hand with me as professional colleagues," he said.
He stated that the professionalism and commitment of the force will be on trial during the 2019 election, and the police must not fail.
The IG, who stated that personnel of the force will soon be deployed for election, added that the elections were a priority to the leadership of the force
Mohammed added that the force will work for a peaceful and successful election in collaboration with other sisters agencies and the Independent National Electoral Commission.
He urged them to play politics within the dictates of the rules guiding it.
"On our part, we assure the nation of our determination to play our roles fairly but firmly toward guaranteeing peaceful electoral process.
"We shall not hesitate to deploy our potent asset to deal firmly and decisively with electoral deviants.
"With your support, I am confident that we have the operational capacity to ensure the success of the elections," he said.
Earlier, the outgone I-G commended officers and men of the force for their support and commitment to his administration.
He urged them to extend same support and commitment to his predecessor.
Download NAIJA NEWS app: