Biafra: Listen To Nnamdi Kanu's Live Interactive Broadcast Here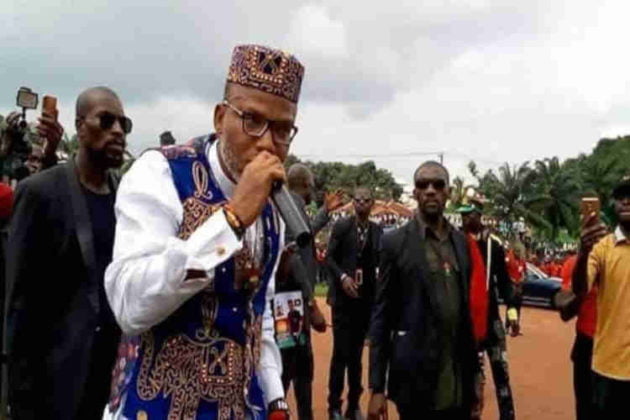 The leader of the outlawed Indigenous People of Biafra (IPOB), Nnamdi Kanu, is currently delivering his first live interactive broadcast for almost four years.
Naija News reports that the broadcast which is coming after Kanu reappeared in Israel last year, is on Radio Biafra.
The broadcast kicked off 6: 22 pm Nigerian time while Kanu started speaking 6:25 pm.
During the live interactive broadcast, Kanu will address the issue of "betrayal and treachery by David Umahi of Ebonyi state and some other Igbo governors serving Muhammadu Buhari."
The IPOB leader will also address the issue of Election Boycott in Biafraland (South East) during the interactive session and the allegation of an impostor in Aso Rock, Nigeria's Presidential Villa.
Kanu will address each and every question put to him during the broadcast.
Listen to the first live interactive broadcast: HERE
Naija News reports that Kanu is leading a group seeking secession from Nigeria. The group has since been proscribed by the Nigerian government.