Nigeria Breaking News Today, Saturday December 29, 2018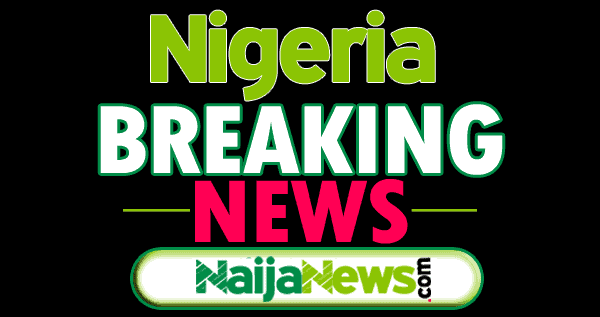 Keep in touch with all the very latest news headlines from across Nigeria today.
We will be bringing you regular updates throughout the day of all the breaking news and events from across Nigeria.
We will also update you on pictures, video, tweets and comments covering the latest happening across Nigeria.
If you have some information you can contact us via mail: [email protected]
Breaking: Nigeria's First Executive President, Shehu Shagari Is Dead
Nigeria's First Executive President, Shehu Shagari Is dead, a tweet by  Bello Shagari, his grandson, confirmed this.
Bello shagari tweeted that he died at the National Hospital, Abuja, today.
Kwarans Are Tired Of Saraki's Political Hegemony, Lai Mohammed Says
The Minister of Information and Culture, Alhaji Lai Mohammed, has assured the teeming supporters of the All Progressives Congress (APC) in Kwara that Alhaji Abdulrahman Abdulrazaq is the authentic governorship candidate of the party in the state.
Naija News learnt that the minister, who is the leader of APC in Kwara, gave the assurance on Friday in Ilorin after a meeting with the state's Party Executive Council led by Alhaji Bashir Bolarinwa.
2019 Elections: Army Begins Python Dance Nationwide
In anticipation of the security challenges to be experienced as 2019 election approaches, the Nigerian Army has announced the commencement of Exercise Egwu Eke III, otherwise known as Python Dance in all parts of the country.
The Chief of Army Staff, Lt. – Gen Tukur Buratai, who made this disclosure at the flag-off ceremony in Maiduguri, Borno State, on Friday, said the military exercise would last from January 1, 2019 to February 28, which effectively covered the period of the 2019 elections.
President Shehu Shagari Was A Leader Like No Other – Atiku
Former President Shehu Aliyu Usman Shagari was the specimen of a patriotic Nigerian whose life was a pattern of good works. A completely detribalised Nigerian, he served Nigeria from his youth to the evening of his life, first as a teacher and moulder of minds and later as a leader and moulder of nations.
His election as the first executive President of Nigeria on October 1, 1979 brought relief to the nation and began the process of ending tribal politics, especially as he brought the Southeast into the political mainstream by naming Dr. Alex Ekwueme as his running mate.