Governorship Candidates In Gombe State To Sign Peace Agreement For 2019 Elections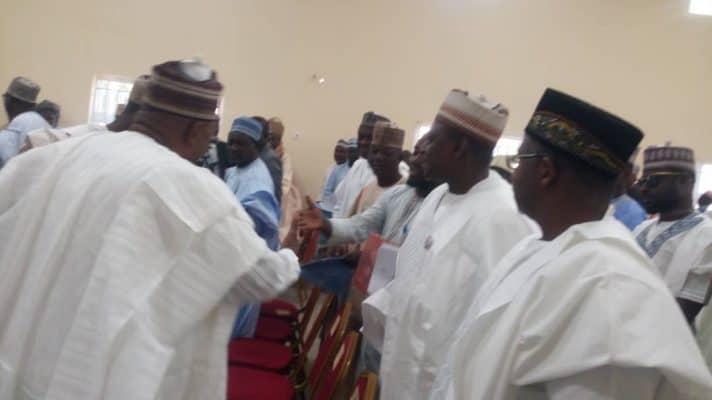 Abduallahi, Abdulkadir Mohammed, Others Governorship Candidates In Gombe State To Sign To A Peaceful 2019 Elections.
The Bauchi State governorship candidates for the 2019 general elections in the State are expected to sign the peace treaty today, to ensure a peaceful conduct of elections in the state.
The candidates expected include,; Governor Mohammed Abdullahi of the All Progressives Congress (APC), Peoples Democratic Party (PDP)'s Senator Bala Abdulkadir Mohammed, Professor Mohammed Ali Pate of the People Redemption Party (PRP) as well as other candidates are expected to attend the event which will hold at the Independent National Electoral Commission (INEC), Bauchi office
The peace accord signing is being conducted by Inter-agency Consultative Committee on Election Security (ICCES).
The Deputy Governor, Architect Audu Sule Katagum, APC leaders and some other key government officials have already arrived the venue.
Bala Mohammed, Mohammed Ali Pate, their party leadership are also seated at the venue.
Naija News reports that Presidential candidates including President Muhammadu Buhari, Atiku Abubakar, Ezekwesili, among others have signed the same Peace treaty last week.
Source: Naija News