Lagos Street Sweepers, Again, Protest Unpaid Salary, Others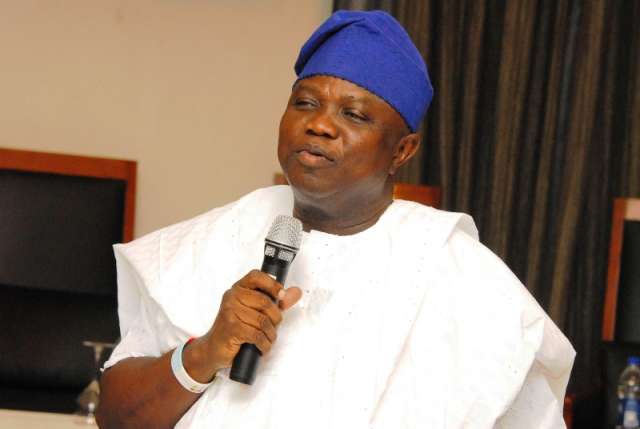 A large numbers of street sweepers under the Cleaner Lagos Initiative (CLI)" of the Lagos State government have expressed their displeasure concerning the delayed salaries among other grievances, barely two week after staging an earlier protest.
Naija News recalls that the protesters, on Dec. 5, staged a similar protest at the Alausa Secretariat, barricading the road and urging Gov. Akinwunmi Ambode to intervene to help stop their suffering.
The Protesting sweepers have once again taken to the street to protest the non fulfillment of the promise made to them by the government on Dec. 5, especially over payment of salaries had not been adhered to by the government.
"Last week, when we held a protest to Alausa, we had a meeting with the Permanent Secretary, Ministry of the Environment, Mr Biodun Bamgboye, with the head of LAWMA and other government officials in attendance .where we tabled our grievances.
"The government team promised to get in touch with us on Friday but failed to do so, and every attempt to get in touch with the Permanent Secretary through calls and messages were not answered.
"Even when we visited his office on Thursday last week to see him, we couldn't see him after waiting for hours in his office because he was not around.
"Yesterday (Sunday) we sent him a message telling him we were coming today if they don't see us and that is why we are here," one of the protesters, Mr Oluwatobi Adeyeye said.
Mr. Bamgboye, however confirmed that the government have began the payment of the workers' November salary.
According to him, the ministry is working on the payment of the workers' December salary, haven received the approval for it.
Bamgboye also said the other grievances of the protesters were being addressed, adding that it was a problem of transiting from one scheme to another.
"The scheme under which they have been operating is not the same with the Civil Service scheme.
"So the process of transiting from one scheme to the other is responsible for what other problems they have highlighted and it is being addressed; it is a transition problem", he added.
Some of protesters confirmed that they had started receiving alert for November salary but expressed sadness over the delay in the payment of their salaries.
They urged the Permanent Secretary to ensure that their December salary was paid in time.
The workers also lamented other situations such as working on Sundays, non-observance of all public holidays, planned retrenchment, proposed reduction of salary among others.
Their other grievances include lack of tools to work with, health insurance, pensions, regularisation of appointment and provision of ID cards.