Nigeria: 2 soldiers killed in northwestern mine blast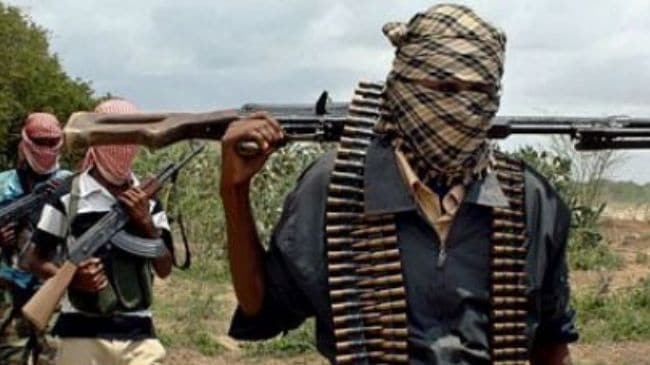 Two Nigerian soldiers were killed in a mine explosion by the jihadist group Boko Haram on Saturday as their vehicles passed through Nigeria's northeastern border with Cameroon, military sources said .
The military convoy was patrolling near the town of Gamborudans in Borno State when it hit the mine, which killed two soldiers and wounded a third, according to two military sources speaking on condition of anonymity.
A Boko Haram faction loyal to Abubakar Shekau operates in this region. The jihadists of Boko Haram have recently targeted military troops during their patrols by laying mines on their way.
In October, two Nigerian soldiers were killed and dozens wounded in two separate mine explosions in the north-east of the country.
On the night of Friday to Saturday, members of Boko Haram belonging to a faction affiliated with the Islamic State in West Africa ( ISWAP ) attacked a military base in the city of Gudumbali in northeastern Nigeria. This attack was repulsed with military air support, indicated the same sources.
In recent months, the jihadist group has increased attacks against military targets in the north-east, inflicting heavy casualties on the army.
Since July, more than 20 attacks against military bases, most of which have been claimed by ISWAP, have been reported.
In Nigeria, the Islamist insurgency has killed more than 27,000 people since 2009 and some 1.8 million people are still displaced.
Candidate for his own succession next February, President Muhammadu Buhari faces a highly criticized security assessment.