PDP Speaks On Secretly Working With Governor Ambode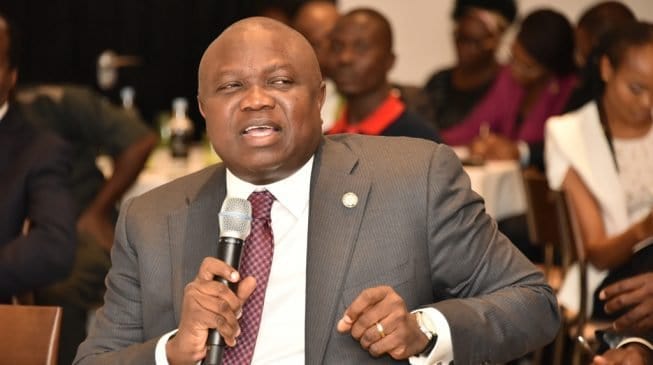 The Peoples Democratic Party in Lagos State, has reacted to the report that it is secretly working with the state Governor, Akinwunmi Ambode.
The opposition party denied that it has entered a secret agreement with Ambode to self-destruct the All Progressives Congress, in Lagos State.
The party reacted to the assertion by APC in Lagos State yesterday where it accused Olawale Oluwo, of being an opportunist who allegedly sought to use the APC platform to promote his family interests.
Recall that Naija News had reported that Oluwo announced his resignation from the Governor Akinwunmi Ambode-led administration and defected from the APC to the PDP.
The Director of Media of the Jimi Agbaje governorship campaign, Felix Oboagwina, told Vanguard that the claim has no basis.
He said, "Those are conjectures, those are theories, it doesn't necessarily have to be true, but what can be said is that this was a marriage of convenience and it was bound to collapse and we are seeing the beginning of the end of that edifice that was put together just for a tyrannical purpose.
"We have always known that his former party is one that does not stand for internal democracy neither does it stand for external democracy as manifested in the primaries that recently held which left a bitter taste in the mouth of members of the party and the public.
"So, it didn't come as a surprise, it was just a matter of time. It indicates the beginning of the collapse of that marriage of convenience that was put in place just to remove the former government. It is just the beginning and we are expecting more. See what happened in Imo State also.
"We are expecting more of that to happen. When people come together in tyranny after destroying their common enemy, the next thing is that they begin to destroy one another.
"So, anyone who has common sense would now begin to run away from this drowning Titanic."
Source: Naija News