APC National Working Committee To Meet With Aggrieved Party Members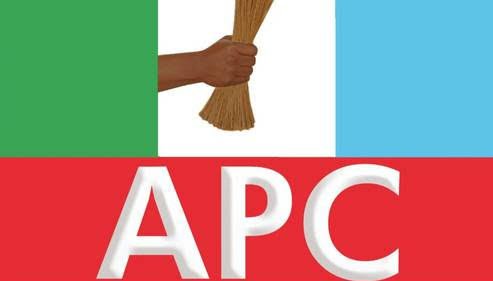 NWC, APC To Meet With 'Allegedly Daring' Governors To Know Their Stand
National Working Committee (NWC) members of the All Progressives Congress (APC) will today meet with the party's governorship candidates and the state party chairmen and secretaries.
The proposed meeting was confirmed by the APC National Publicity Secretary, Lanre Issa -Onilu after the party's working committee meeting.
Onilu also said that NWC resolved to send a fact-finding committee to Imo and Ogun States to know the status of Governors Rochas Okorocha and Ibukunle Amosun with the party respectively.
The two governors have been accused of anti-party activities as their supporters were said to have defected to other parties to contest elections.
Recall that son -in-law to the Imo State governor, Uche Nwosu who could not secure the governorship ticket of APC reportedly picked the ticket of Action Alliance (AA), while the preferred governorship candidate of the Ogun State governor, Hon. Adekunle Akinwale is said to have obtained the governorship ticket of Allied Peoples Movement (APM).
Both Okorocha and Amosun have given their support to their defected 'anointed candidates' as they had said they have no power to stop them, Naija News reports
However reacting to the allegations of anti-party against the governors, Onilu said, "What we have decided to do is to send a fact finding committee because everything is being read in the paper.
"Since they are our members, we should engaged with them and then find out the true position. If anybody has left, then we will know what to do and if nobody has not left but he is doing anti-party we will know what to do. We would not only base on what we are reading in the papers."
Speaking on the scheduled meeting with the governorship candidates, Onilu said, "The meeting would be to tell them what they need to do to win election because we have to work from a common strategic point of view.
"All of them need to understand that the era of impunity has gone. Everything they want to do, they must do it right and they must not be helped by anybody to win election other than participate in a free and fair election. This, we expect that they should campaign very well and win election fairly. So, they need to go and work. This is not PDP."
It was also discovered that the meeting would reconcile some state chairmen with their governorship candidates, as some chairmen had preferred other aspirants as candidate for the party.