2019: How I Will Tackle Boko Haram, Poverty In Nigeria – Oby Ezekwesili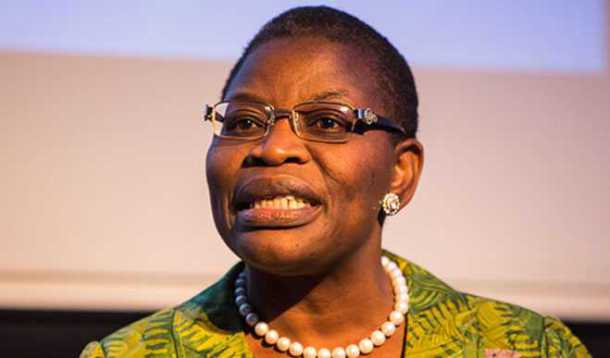 Oby Ezekwesili Speaks To Amanpour Of CNN
Oby Ezekwesili, the presidential candidate of the Allied Congress Party of Nigeria (ACPN), says she will end Boko Haram insurgency in Nigeria's northeast if elected as President.
Speaking in an interview with Christine Amanpour on Wednesday evening, Ezekwesili also said she will break the terrain of political corruption that has made the country one with a very high poverty rate.
The former World Bank vice-president said one of the research of the World Bank on conflicts, shows that insurgency thrives when youths have little or no stake in society.
She said her plan includes, getting the youths in the northeast to think about jobs again.
Her three-pronged approach also involves the use of cutting-edge technology to gather intelligence for the defeat of the terrorist group.
Ezekwesili added that leadership is not gender-specific, stating that all the men in the race for Nigeria's presidency know that she is a better candidate for the job.
"Leadership is gender neutral; what matters is that I come into this with character, competence and capacity. I am a better candidate than the men in this race, even they will tell you that.
"I am simply going to keep up with the issues that I want to solve and be the problem solver. The country knows me to be that."
Oby, who was nominated for the 2018 Nobel Peace Prize for making the world less corrupt, says she will leverage her work at Transparency International, to deal with corruption in Nigeria.
See The Video Below:
Download NAIJA NEWS app: