Geographical restructuring Not The Panacea To Our problems – Osinbajo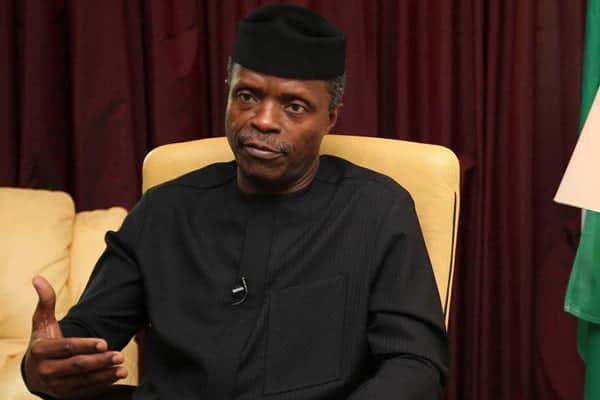 Nigeria's Vice-president Yemi Osinbajo has insisted that the country's socio-economic challenges can only be solved if good government is encouraged at all level of the government.
Osinbajo made this known while speaking at the 40th anniversary lecture of the Association of Friends in Lagos.
The vice president said that the country needs stronger states government not geographical restructuring, while speaking on the theme "Restructuring and the Nigerian Federation"
He, however, spoke in favour of fiscal federalism and state police.
"I have been an advocate, both in court and outside, of fiscal federalism and stronger state governments,"
"I have argued in favour of state police, for the simple reason that policing is a local function. You simply cannot effectively police Nigeria from Abuja; only recently, I made a point that stronger, more autonomous states would effectively eradicate poverty.
"So, I do not believe that geographical restructuring is an answer to Nigeria's socio-economic circumstances.
"That would only result in greater administrative costs; but there can be no doubt that we need deeper fiscal federalism and good governance." Osinbajo said.
In September, Osinbajo and Atiku Abubakar, presidential candidate of the Peoples Democratic Party (PDP), were locked in an exchange on the issue of restructuring.
Source: Naija News